Protecting Your Idaho Falls Home From Pest Threats
Living in Idaho Falls has many perks, one of which is getting to experience all four seasons. Unfortunately, along with the benefits of having a true winter, spring, summer, and fall, there is also at least one downside. With each passing season comes a new set of pests that are eager to get into your house or onto your property.
Idaho Falls may not get a reprieve from pests and the problems they cause, but you can take steps to protect your home from pests year-round. Falls Pest Services provides affordable, effective pest control services in Idaho Falls that eliminate pest activity within your house and prevent more pests from getting inside in the seasons to come.
Home Pest Control From Falls Pest Services
At Falls Pest Services, we know that your time is important to you. Spending your free time fighting pests isn't something you want or need to do. That's because Falls Pest Services offers the affordable pest solutions you need to protect your home from unwanted pests. As a family-owned business, we are committed to delivering pest control that is safe for your family. As a locally owned business, we have the knowledge necessary to effectively eliminate the pests that are common in our area.
When you contact us for service, we'll deliver pest control services customized to your home and its unique pest control needs. To do this, we'll inspect in and around your house, identifying hotspots, entry points, harborage areas, and conducive conditions. We'll then treat your home based on our findings, using a combination of treatment methods that may include dusts, liquids, and granules. We also offer wall injections for areas where your home hasn't been properly sealed.
Ongoing service is necessary to protect your home from pests all year long. We'll return on a regularly scheduled basis to provide both interior and exterior treatments. We design these treatments to protect against the pests that are active during winter, spring, summer, and fall. With these treatments from Falls Pest Services, you can be certain that your home will remain pest-free all year long.
Our Home Pest Control Process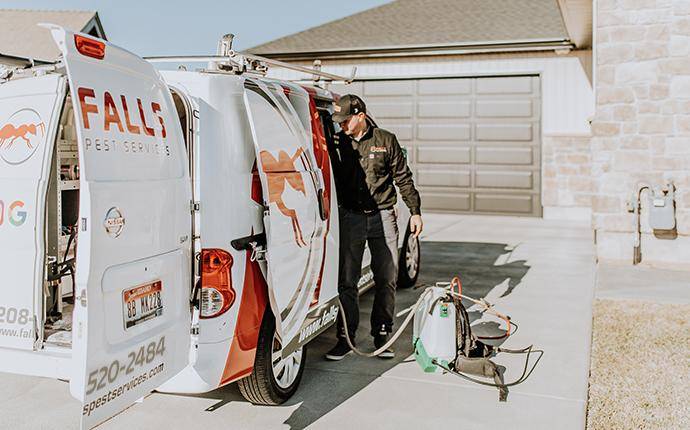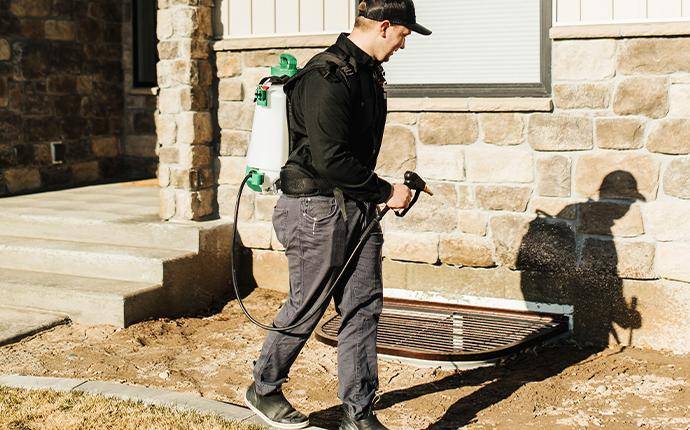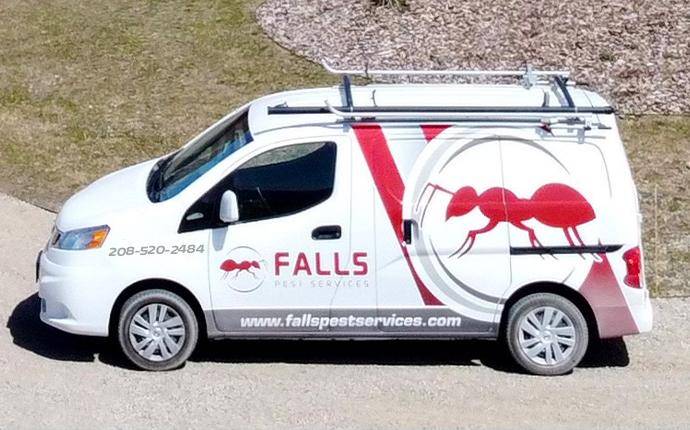 Our Specialty Pest Control Offerings
Some pests don't respond to general pest control and require specialized treatments in order to eliminate them from your home. We offer several specialized treatment options for the most common of these pests:
You can learn more about each of these treatment options by visiting their individual service pages.
Frequently Asked Questions (FAQs)
Do you provide free quotes?
We do! Contact us to let us know your needs and we'll provide you with a free quote for all general pest, rodent, mosquito and cockroach services. Our bed bug services are the only exception and do require an inspection for $50.
Are your services guaranteed?
They are. Pests are a constant battle, but we stand behind our services. When pests return to your home, we'll return as well. Re-treatments are always free.
What sets you apart from other pest control companies?
As a local, family-owned business, we understand the pests in our area, and we know how important a pest-free home is to your family. We provide safe, affordable, and effective treatments to keep your home pest-free so that you can focus on the things that matter most.
Request Your Quote
Complete the form below to request your quote from Falls Pest Services.