Keep Harmful Cockroaches Out Of Your Idaho Falls House
When it comes to pests, few are as gross as cockroaches. They've had a bad reputation for a long time, and it's well-earned. These pests don't mind spending time in the filthiest places. From animal feces to animal carcasses and from toilet bowls to garbage cans, cockroaches in Idaho Falls feel at home in some extremely dirty locations. After they spend time in these places, they contaminate any surface they walk across, including the ones in your Idaho Falls home.
Cockroaches are responsible for spreading dozens of illnesses, and their shed skins and saliva can trigger asthma and allergies in some individuals. Because of this, if you have cockroaches in your house, it's vital to get rid of them as quickly as possible. Cockroaches can be very difficult to eliminate, which is why contacting Falls Pest Services is the best route for Idaho Falls exterminator services. We have the experience and knowledge to eliminate your cockroach problem entirely.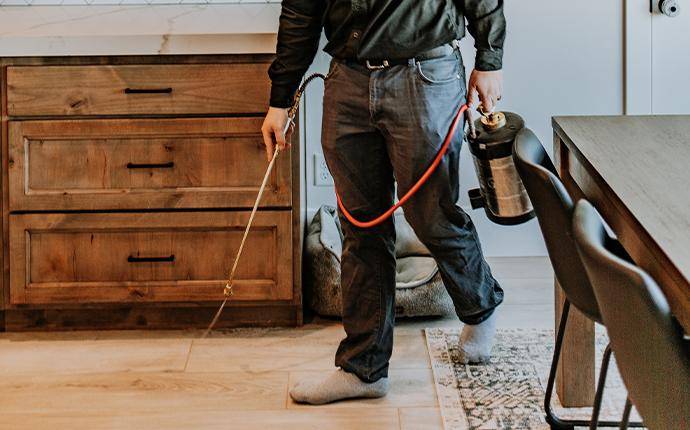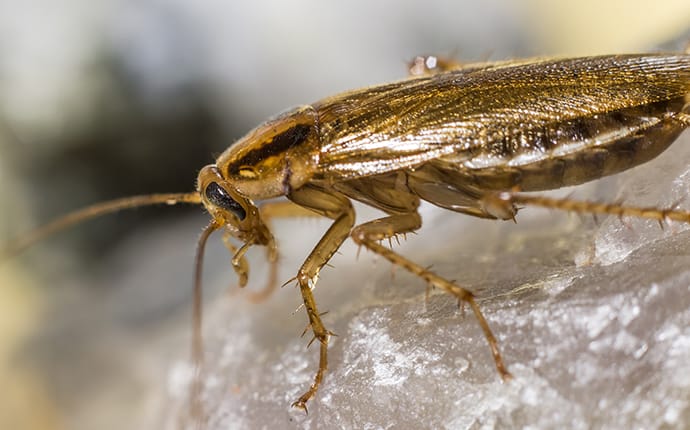 Our Cockroach Control Solutions
Prior to our Idaho Falls service professionals performing a cockroach control treatment, you must do some prep work. You'll need to remove everything from your kitchen, including the items underneath your sink. We'll ask you to do the same under your bathroom sinks. This prep work protects your food items and allows us to gain access to the areas where we apply the treatment.
We'll use a liquid application to treat all kitchen and bathroom areas during the treatment, which are the two rooms where cockroaches spend most of their time. We'll treat cabinets, baseboards, and more.
We'll then follow-up every two weeks until your cockroach problem is gone. Cockroaches are hardy creatures, and they're good at hiding, so it can sometimes take a few weeks before they are eliminated completely. We stick with our treatments until we have done the job thoroughly.
Warrantied Cockroach Control For Your Peace Of Mind
Having cockroaches in your house is an unpleasant experience. When you end up with an infestation, you want to make sure you hire a company that knows how to take care of the problem fully.
At Falls Pest Services, we provide a six-month warranty with our cockroach control services. Once we've eliminated your cockroach problem, you'll have peace of mind knowing that if roaches return within six months, we'll also return and re-treat. Contact us today to get on your way to a cockroach-free home.
Learn more about our home pest control and commercial pest control solutions.
Request Your Quote
Complete the form below to request your quote from Falls Pest Services.