Complete Pest Management In Idaho Falls, Idaho
There is so much to do and so much to see here in Idaho Falls, ID. It's a city full of history, dating back to the 1800s, and one thing hasn't changed – the presence of local pest populations. These intruders pose a year-round threat to local properties, exposing them to the many dangers of pest infestations. If you want to guard your Idaho Falls home or business against a pest infestation, we highly recommend securing ongoing services from pest professionals.
Here at Falls Pest Services, we've been providing dependable residential and commercial pest control solutions since 2017. Our family owned and operated company is proud to service properties throughout Bonneville County and the surrounding areas, offering customized service plans that bring you pest-free conditions all year long. If pests return, we do too, completely free! Reach out to us today to get your complimentary service quote.
Residential Pest Control In Idaho Falls, ID
Idaho Falls is a great place to own a home, but the possibility of a pest infestation can be a real nightmare. Household infestations threaten not only the house itself but your loved ones inside. That's why we suggest our residential pest control services. We cover a variety of areas and bring you customized treatments you can rely on.
Our treatments cover the following:
De-webbing and treatment of eaves and soffits
Dust and liquid applications
Entry points and conducive conditions
Interior and exterior
Spray three feet up and three feet out
Wall injections to seal up access points
Yard granules as needed
Our licensed and insured team of experienced pest experts has serviced over 1,000 local homes with dependable pest protection, offering year-round coverage from a long list of common area pests. Some of the culprits we deal with include ants, spiders, stinging insects, mosquitoes, rodents, bed bugs, cockroaches, occasional invaders, fruit flies, and moths. Whatever your pest problem, get in touch with us today, and we'll find the solution together.
Bed Bug Control: What Idaho Falls Homeowners Need To Know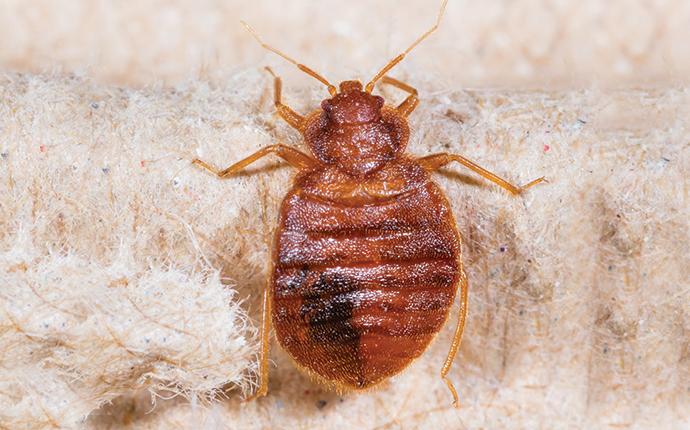 When it comes to effective bed bug control, it's important to do absolutely everything you can to prevent their presence. As a local property owner, you need to be aware of the threat of a bed bug infestation and what you can do to reduce your chances of experiencing one.
Here are some ways to be proactive in your bed bug prevention efforts:
Cover your box springs and mattresses with protective encasements that keep bed bugs out.
Eliminate clutter around the home, reducing conducive hiding spaces.
Inspect items before bringing them inside. Pay special attention to second-hand items such as furniture and clothing.
Steam clean all curtains, upholstery, and other large fabric items.
Wash and dry all bedding and linens on high heat.
These tips can help prevent bed bug activity, but the safest way to get rid of bed bugs is to seek professional assistance. That's the only guaranteed way to get rid of bed bugs. Falls Pest Services provides complete bed bug detection and elimination services you can depend on. Contact us today to get started.
Answers To Idaho Falls Most Frequently Asked Rodent Questions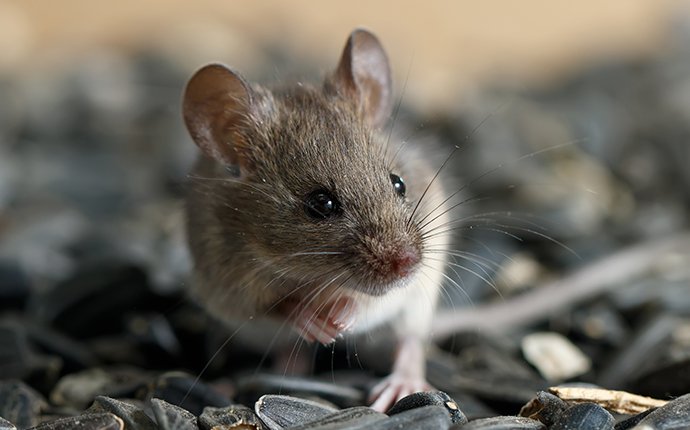 Rodent activity is a real nightmare that many homeowners are concerned about. We get a lot of questions about these intruders, and we're always happy to offer our expertise. Some of the most frequent questions we get have to do with safety. The main thing people want to know is if rodent infestation is dangerous.
The answer is that an infestation is a huge threat to your health. Rodents crawl around in garbage dumps and sewer systems, picking up all kinds of harmful bacteria. When they infest your space, they contaminate the entire area and expose you to a long list of serious illnesses and diseases.
Other than your health, many people want to know the effects rodents can have on their property. Rodents can cause large-scale structural damage. They gnaw on insulation and other parts of the construction, weakening the build from the inside out. They also tend to chew on electrical wiring, which puts your building at risk of catching fire.
If you want to know more about rodent infestations, contact the team at Falls Pest Services today. We provide complete rodent control and prevention services that you can count on. We guarantee to remove these intruders from your property, putting preventative measures in place to keep them out for good. Contact us today to discuss your rodent control needs.
Commercial Pest Control In Idaho Falls, ID
In order to protect your Idaho Falls business from the dangers of pest infestations, it's crucial to secure ongoing services from the pest professionals. Falls Pest Services provides complete commercial pest control solutions to a broad range of local businesses, some of which include property management, restaurants, airports, children centers, retail, medical offices, rehabilitation centers, retirement homes, banks, and hotels. We specialize in bed bug control and general pest control for restaurants and property management.
Once we conduct a detailed inspection of the premises, we'll determine the right plan of action to comprehensively and efficiently tackle the problem. We offer liquid applications, dust applications, and granules as needed, bring you continued pest protection and customizable follow-up services. We'll come back quarterly or monthly to maintain your pest-free environment because your satisfaction is our number one goal.
Contact us for your free estimate, and we'll get the ball rolling.
Request Your Quote
Complete the form below to request your quote from Falls Pest Services.