Fend Off These Dangerous Pests With Our Expert Services
Are you tired of sharing your outdoor space with buzzing and stinging insects? Don't let wasps, yellow jackets, hornets, mud daubers, or ground wasps ruin your enjoyment of your property in Idaho Falls, ID. At Falls Pest Services, we specialize in providing professional stinging insect control services that will put an end to these pesky intruders.
Flying insects that sting can pose a significant threat to your family, customers, or employees. Their aggressive nature and painful stings can result in severe allergic reactions and even medical emergencies. Our team of experts is here to handle all your stinging insect problems with precision and efficiency. We understand the risks and nuisance that these insects pose, and we are committed to ensuring your property remains free from their presence. Whether it's a wasp nest hanging ominously or a hornet's hive causing anxiety, we can eliminate these pests and restore your peace of mind.
Trust Falls Pest Services to handle your stinging insect problems with efficiency, reliability, and a commitment to your satisfaction. Contact us now to schedule a free quote for our pest control services in Idaho Falls.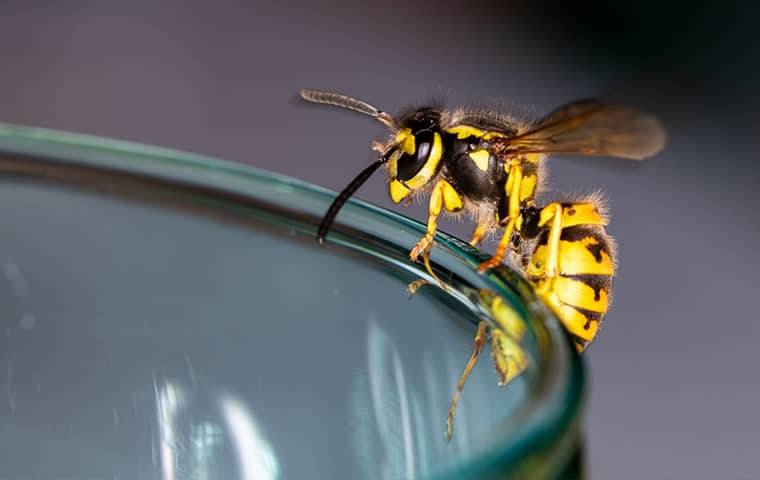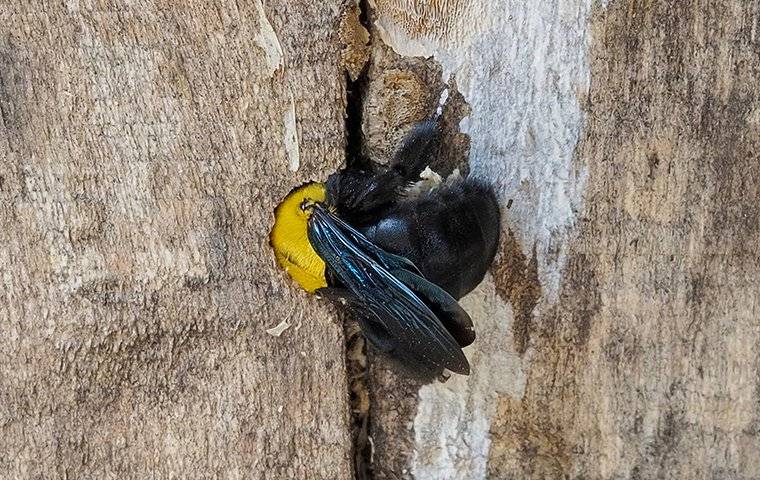 Eliminating Stinging Insects With Precision
Painful stings, allergic reactions, and a constant fear of intruders buzzing around are just a few of the problems that stinging insects bring to your doorstep. When faced with such nuisances, taking swift and effective action becomes paramount. At Falls Pest Services, we are dedicated to providing prompt and reliable solutions to combat these unwelcome guests and keep stinging insects away from your Idaho Falls home.
Our comprehensive approach to stinging insect control includes the following:
Identification and Assessment: Our experienced technicians are skilled at conducting meticulous inspections of your property. We will identify the specific type of stinging insects present, locate nests or hives, and assess the extent of the infestation. This in-depth examination enables us to develop a customized plan that precisely addresses your unique situation. With a keen understanding of the infestation's nature and severity, we take various factors into account, such as the location of nests or hives, the level of infestation, and any sensitivities or allergies that may be present.


Effective Removal: Once the assessment is complete, our skilled technicians initiate the stinging insect removal process using safe and proven methods. Equipped with specialized equipment and protective gear, we ensure the safe elimination of nests, hives, or burrows while minimizing any potential risks during the removal process. We take pride in our ability to swiftly and effectively eliminate stinging insect infestations from your property, restoring your peace of mind.


Prevention Strategies: At Falls Pest Services, we understand the importance of long-term prevention. In addition to removal, we provide valuable advice and recommendations on how to make your property less attractive to stinging insects. This includes sealing potential entry points, removing food sources, and maintaining proper landscaping practices. By addressing the underlying causes of infestations, we strive to create a pest-free environment that promotes your comfort and well-being.
Trust Falls Pest Services for expert stinging insect control services in Idaho Falls, ID. Our knowledgeable technicians are dedicated to safeguarding your property and ensuring your peace of mind. With our comprehensive approach and commitment to excellence, we provide effective and reliable solutions to eliminate large stinging insect infestations and prevent future reoccurrences.
Contact us today to regain control of your property and enjoy a stinger-free environment. Our friendly team is ready to assist you and provide a personalized plan to address your concerns and keep stinging insects away from your property.
Contact Falls Pest Services For Reliable Stinging Insect Control
When it comes to stinging insect control, Falls Pest Services is your trusted partner in Idaho Falls. As a local and family-owned pest control company, we take pride in serving our community and providing exceptional services to our valued customers.
With Falls Pest Services, you can expect the following:
Reliability and Satisfaction: Our commitment to delivering reliable and effective stinging insect control services is unwavering. We understand that these pests have a knack for finding their way back, which is why we offer a warranty on our services. When the stinging insects return, we do, too – completely free!


Local Expertise: Being a local company means we understand the unique challenges and pest issues specific to Idaho Falls. Our knowledgeable technicians are well-versed in the behavior, habits, and seasonal patterns of stinging insects in the area. This expertise allows us to provide targeted solutions that yield long-lasting results.


No Contracts Required: At Falls Pest Services, we believe in earning your trust and loyalty through our exceptional service, not through contracts. We don't require long-term commitments or binding contracts. Instead, we focus on delivering quality results and building lasting relationships with our customers.
Take the first step towards reclaiming your property from stinging insects in Idaho. Our friendly team is here to assist you and provide personalized solutions that exceed your expectations. Reach out today for a free quote and to learn more about our residential and commercial pest control services in Idaho falls.
Request Your Quote
Complete the form below to request your quote from Falls Pest Services.