Complete Pest Management In Rexburg, Idaho
The city of Rexburg, ID, is a friendly place where there are ample opportunities to enjoy outdoor recreation throughout the year. Unfortunately, while we're out getting our nature fix, there very well may be local pest populations trying to get into our homes and businesses. These intruders seek out food, water, and shelter, exposing us to the threat of an infestation. In order to guard your Rexburg property against infestations, the best thing to do is rely on the pros.
Falls Pest Services is a family owned and operated company that has been servicing Madison County and the surrounding areas since 2017. We offer comprehensive residential and commercial pest solutions at affordable rates, and bring you comfort and peace of mind with a totally pest-free environment. Our all-season treatments give you year-round pest coverage from a long list of common area intruders, such as ants, spiders, stinging insects, mosquitoes, rodents, bed bugs, cockroaches, occasional invaders, fruit flies, and moths. Whatever your pest control needs, give us a call today. We're ready to help.
Home Pest Control In Rexburg, ID
Falls Pest Services provides complete home pest control solutions that Rexburg homeowners and their loved ones can depend on. Our pest experts address every inch of your residence, paying special attention to problem areas, and coming up with detailed treatments to effectively address the issue.
Some of our treatments include the following:
Interior and exterior
De-webbing and treatment of eaves and soffits
Dust and liquid applications
Entry points and conducive conditions
Yard granules
Spray three feet up and three feet out
Wall injections to seal up access points
All of our services are "bug tested, and mother approved" because your safety and satisfaction come first. We have serviced over 1,000 local residences, customizing treatments to meet each property's specific needs. Contact us today to learn more. If pests return, we do too, completely free!
What Are The Best Mosquito Control Techniques For Rexburg Residents?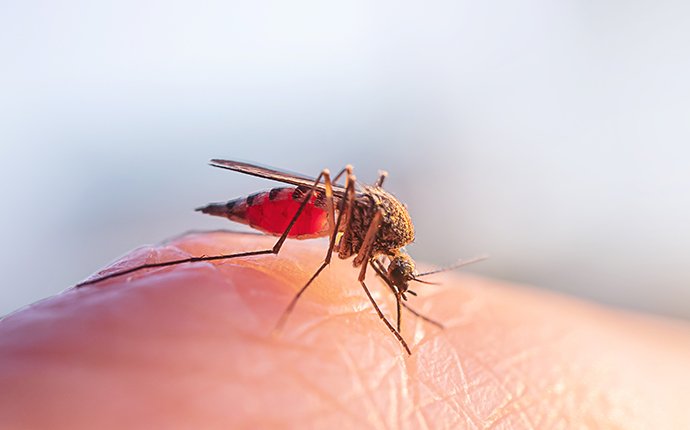 Mosquitoes are dangerous vector pests that are capable of spreading diseases through their bites. That puts you and your loved ones at risk, which is why you should do everything you can to minimize your exposure to these harmful, parasitic pests.
Here are some prevention methods:
Apply insect repellent before heading outdoors.
Eliminate standing water sources (buckets, birdbaths, tires, pets' water bowls, etc.)
Keep doors and windows shut as often as possible.
Maintain well-trimmed grass and vegetation.
Repair any screens that have been damaged or ripped.
Use window and door screens to prevent entry.
Wear clothing treated with DEET and permethrin.
Wear long pants and long sleeves when possible.
These tips can help, but the best way to protect yourself and your loved ones from the dangers of mosquitoes is to get help from the pest professionals.
Contact Falls Pest Services today for year-round mosquito control and prevention services. We're here to protect you, so reach out today, and we'll get started.
How To Rid Your Rid Your Rexburg Home Of Moths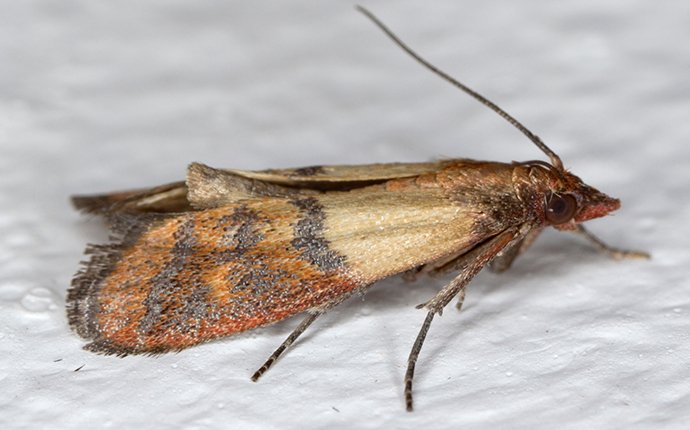 Moths are common pests that are a part of the same family as butterflies. There are about 11,000 species of moths in the U.S. and about 160,000 species around the globe. They most commonly infest pantries and closets, feeding on stored food or clothing, depending on the species.
Here are some helpful tips for keeping moths out of your Rexburg home:
Effectively store clothing, keeping your closet scool and dry.
Hang moth traps in closets or storage areas.
Maintain good cleaning and storage habits.
Regularly vacuum, removing all dirt and dust.
Remove eggs and larvae from cracks and crevices.
Use fragrant cedarwood oil to repel moths.
Vacuum along baseboards, upholstered furniture, and inside drawers and closets.
The best way to rid your home of moths is to reach out to a team of experienced pest professionals. The Falls Pest Services team offers you comprehensive moth control and prevention services that keep your home protected from these pests throughout the year. Get in touch with us today to learn more.
Commercial Pest Control In Rexburg, ID
Rexburg businesses are at risk of experiencing a pest infestation, and the most reliable way to protect yourself is to call in Falls Pest Services. We provide full pest coverage to a broad range of commercial facilities, such as property management, restaurants, airports, children centers, retail, medical offices, rehabilitation centers, retirement homes, banks, and hotels. Our customized treatments are available quarterly or monthly, depending on the issue.
As members of the NPMA (National Pest Management Association) and the IPMA (Idaho Pest Management Association), we hold ourselves to a high standard, working hard to bring you complete commercial pest protection you can trust. Whatever kind of pest situation you've found yourself in, we're here to help you find your way out. Reach out to us today to discuss your commercial pest control needs; we look forward to servicing your business with quality pest protection.
Request Your Quote
Complete the form below to request your quote from Falls Pest Services.