Professional Pest Management For Twin Falls, ID Properties
Twin Falls, Idaho, is named for the two waterfalls in the town – the Shoshone Falls and Perrine Coulee Falls. These scenic locations are just two of the many reasons residents adore Twin Falls.

Unfortunately, pests are also happy to call Twin Falls home. Because we share our part of the world with many different kinds of pests, you must take steps to prevent those pests from getting into your house in order to avoid the trouble of an infestation. Pests can damage your home, spread germs, and cause other issues you might not expect. Avoiding them is the best way to avoid the frustrations they bring with them. For the best Twin Falls pest control, Falls Pest Services is the company to choose. We are a local, family-owned business that provides affordable solutions to all of your residential and commercial pest problems.
Home Pest Control In Twin Falls, ID
Keeping pests out of your Twin Falls home isn't always as easy as it should be. Pests can sneak in through torn window screens or tiny cracks in your foundation without your knowledge or even be brought inside by your family members or pets. Once they get inside, pests are unlikely to leave if they find the shelter, food, and water they need to survive. Getting rid of a pest infestation requires action.

Home pest control services from Falls Pest Services are what your Twin Falls home needs to protect it from pests and the problems they cause. We begin with a thorough inspection, use safe and effective methods and products to eliminate the pests in your house, and provide recurring services to ensure your home's pest protection remains constant throughout every season. As a family-run business, Falls Pest Services takes your safety seriously, and as a local business, we know how to best treat the pests that run rampant in our Twin Falls community.
The Secret To Keeping Rodents Out Of Your Twin Falls Home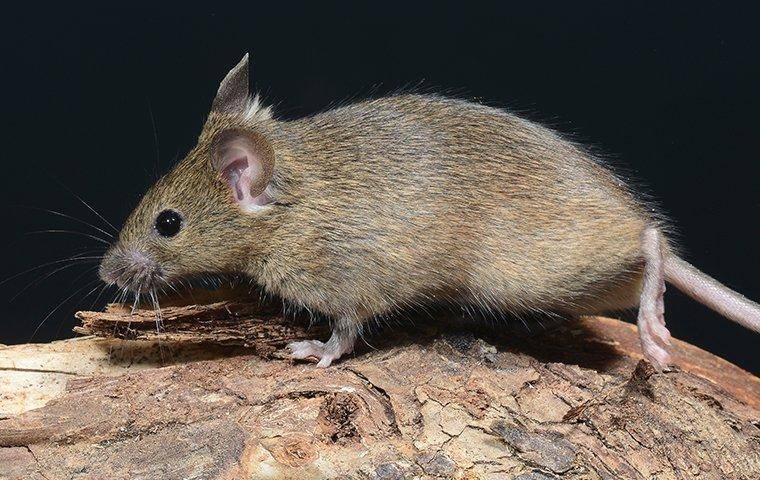 It doesn't matter if you live in the middle of the country or the center of a city; rodents are among the most common pests homeowners have to deal with. The first reaction of most people when discovering a rodent in their house is one of surprise and disgust, and this is an appropriate reaction because rodents are a serious problem to have in your Twin Falls home.

Rodents are not sanitary pests. They spread diseases, contaminate surfaces, and bring parasites into your home. A rodent infestation is dangerous, partly because these pests can make your family sick. The other major problem with rodents is that they are destructive. Once inside your house, they will chew on pipes, wires, sheetrock, insulation, and anything else they come into contact with.

Instead of dealing with a rodent problem after they've already gotten into your Twin Falls home, avoiding an infestation in the first place is far better. To do that, you have to know how to keep rodents out of your home. There is not only one way to do this, but several steps you can take to make your property less attractive to rodents. These prevention tips include:
Sealing all entry points into your house with materials that are difficult for rodents to chew through.
Keeping all food in your house stored in hard-sided containers or the refrigerator, and not leaving any food out on counters, including on dishes after meals.
Removing food sources outside your house, such as pet food, bird seed, and fruit that has fallen from trees.
Eliminating water sources and excess moisture inside and outside your house.
Getting rid of clutter in storage areas, such as attics and basements.
Keeping your yard free of debris, cutting the grass, and eliminating harborage areas.
If these suggestions don't work, or if you want extra protection from rodents, Falls Pest Services offers rodent pest control that will eliminate rodents in and around your property and help prevent new infestations. Contact us to get started.
Why Professional Mosquito Control Is So Essential For Twin Falls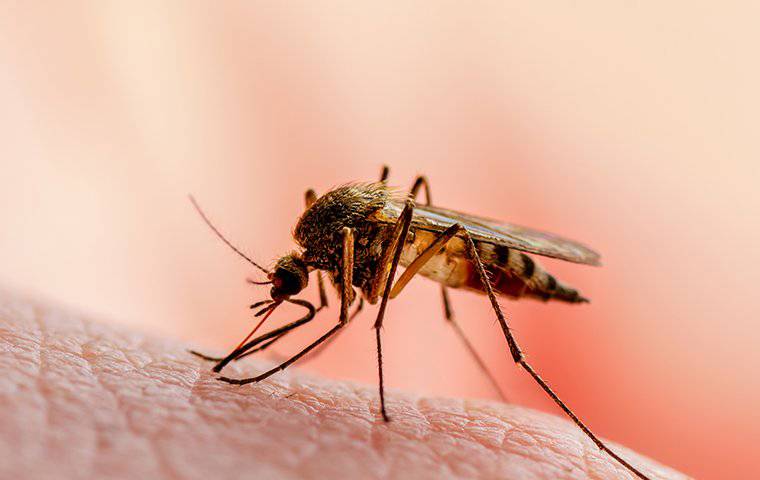 You may think mosquitoes are just one of those pests you must put up with around your Twin Falls home and property. Thankfully, that's not entirely true. Although no mosquito control program can completely eliminate mosquitoes on your property, some services will drastically reduce the number of mosquitoes on your property.

Falls Pest Services offers mosquito control in Twin Falls that will make spending time on your property a pleasant experience again. Our mosquito control service is a monthly service that takes place throughout the mosquito season. We'll treat the areas of your property where mosquitoes are most likely to spend time, and you'll see immediate results after our treatments. We'll also make recommendations about what you can do to help keep the mosquito population low on your property. Contact us today to get started.
Commercial Pest Control In Twin Falls
Running a successful business is not an easy job. It takes a lot of hard work, time, and dedication to doing it well. With all the effort you put into your Twin Falls business, the last thing you need is to put that hard work in jeopardy because of a pest infestation. The trouble with pests in a commercial setting is not only that your customers don't like to see them, although that is a serious consideration; it also means that you'll have to deal with damaged property and a sanitation situation that could sicken your employees or customers.

To protect your business from pests, you need the best commercial pest control company in Twin Falls. Falls Pest Services is the company to choose. At Falls Pest Services, we take the time to get to know your business and its unique pest pressures so that we can provide your property with a customized pest control plan that truly meets your needs. We design every step of our commercial pest control process around your needs, from our personalized inspection through our initial customized treatment and on to recurring services that we tailor to your schedule. If your business currently has no protection from pests, don't wait for an infestation to take action. Let Falls Pest Services protect your company from the problems pests cause.
Request Your Quote
Complete the form below to request your quote from Falls Pest Services.