Professional Pest Management For Island Park, ID Properties
Island Park, ID, is truly an outdoor lovers' paradise. We're located just 20 minutes from the western entrance to Yellowstone National Park, and our town is filled with natural areas to explore and historic properties to visit. Island Park is a great place to call home, and local pest populations couldn't agree more. These unwanted visitors expose us to the threats of pest infestation, which is why it's important to seek out the proper pest protection.

Falls Pest Services is here to address all your pest control needs. Since 2017, our family-owned and operated company has been providing customized residential and commercial pest solutions to properties throughout Fremont County and the surrounding areas. We offer comprehensive pest solutions at affordable rates, giving property owners the comfort and peace of mind of a pest-free environment. Contact us today for your complimentary quote.
Home Pest Control In Island Park, ID
Pests look for sources of shelter, food, and water throughout your property, and that means your Island Park home is vulnerable to household infestation. Infestation can have serious effects for your house and your loved ones, and that's why we're here to protect you.

We have serviced over 1,000 local homes, bringing a high level of expertise to every job we do. Our home service plans give you complete coverage from a range of common area intruders, such as ants, spiders, stinging insects, mosquitoes, rodents, bed bugs, cockroaches, occasional invaders, fruit flies, and moths. Some of our residential treatments include:
Interior and exterior.

De-webbing and treatment of eaves and soffits.

Dust and liquid applications.

Entry points and conducive conditions.

Yard granules.

Spray three feet up, and three feet out.

Wall injections to seal up access points.
From quality pest elimination, to ongoing prevention, you can count on us. Our licensed and insured pest experts put your satisfaction first, and our treatments are always safe for your loved ones, "bug tested, mother approved!" Plus, we offer a pest-free guarantee that gives you the comfort of lasting results. When pests return, we do too, completely free! Call today to request your free estimate.
Island Park's Guide To Rodent Control & Removal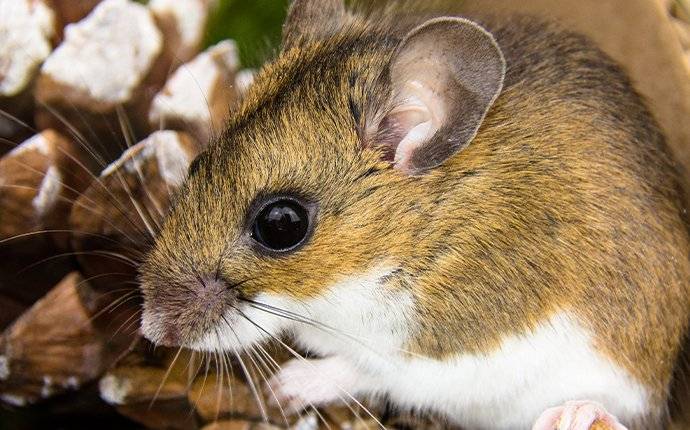 Rodent infestation can have several negative consequences for your Island Park home or business. Not only do they cause widespread contamination, but they also cause serious property damage. To control rodent activity around your property, consider the following preventive measures:
Eliminate access to food sources.

Keep trash in a tightly sealed metal container.

Reduce excess moisture and water sources.

Remove wood piles and yard debris.

Store all food in gnaw-proof containers.
For ongoing protection from rodent infestation, it's a good idea to call in the pros. Here at Falls Pest Services, we offer trusted rodent control and prevention solutions that give you the protection you deserve. Call us to learn more about our rodent control process, and how you can benefit from our services.
What Brings Cockroaches To Island Park Properties?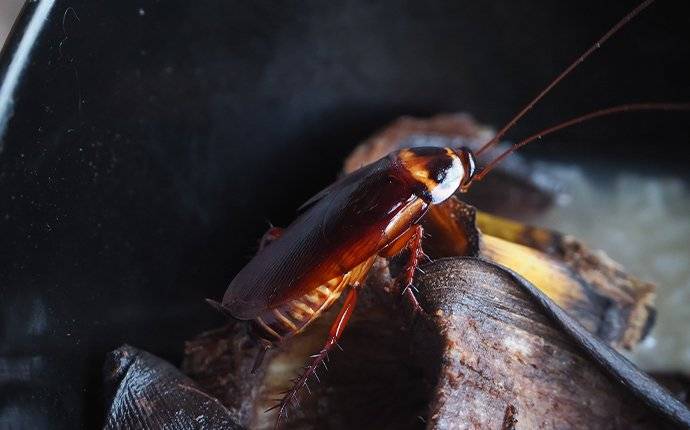 Cockroaches are unsanitary intruders Island Park property owners should be aware of. They cause serious contamination, and expose you to disease. If you're wondering what brought them inside in the first place, there are several attractants to consider.

Cockroaches are more likely to enter your space when they can find readily available sources of food, water, and shelter. The presence of the following is conducive to cockroach activity:
Accessible food sources and garbage/decaying matter/waste.

Cracks and crevices around the foundation, windows, and doors.

Excess humidity and moisture problems around the property.

Open spaces around wires, cables, pipes, and other utilities.
For guaranteed cockroach control and prevention, call Falls Pest Services today. We provide customized cockroach treatments, and ongoing coverage to keep you protected all year long. Reach out for your detailed service quote, and we'll get the ball rolling.
Commercial Pest Control In Island Park, ID
When pests get inside of a commercial facility, the entire business is put in harm's way. Not only are your customers and employees at risk, but so is your overall structure, and your reputation. When people get word of a pest breakout, they'll certainly be steering clear of your business. Pest infestation is a danger that all business owners should work hard to avoid.

Needless to say, Island Park businesses can greatly benefit from professional pest control services. Here at Falls Pest Services, we provide commercial pest control solutions to a variety of local faculties, including property management, restaurants, airports, children centers, retail, medical offices, rehabilitation centers, retirement homes, banks, and hotels. We emphasize quality and effectiveness, offering a broad range of commercial services and treatments:
Liquid applications, dust application, and granules.

Customizable ongoing services based on your business.

Quarterly or monthly follow-up, depending on the issue.
We guarantee a pest-free environment, and we provide all-season treatments to keep you protected moving forward. After treatment is completed, we'll return quarterly or monthly for follow-up services. As members of the NPMA (National Pest Management Association) and the IPMA (Idaho Pest Management Association), we hold ourselves to a high standard, and so do our customers. Get in touch with us to learn more.
Request Your Quote
Complete the form below to request your quote from Falls Pest Services.