Professional Pest Management For Arco, ID Properties
What was once a historic town that paved the way for atomic power, Arco is now a quiet small town in the heart of Idaho. With a small array of locally-owned restaurants, bars, and businesses, as well as walkable neighborhoods, this is a tight-knit community that enjoys calling Arco home. With limited rainfall, the mild nature of each changing season is enjoyed by many; however, it also means that there is always the chance of a pest problem no matter if it's in your home or business. At Falls Pest Services, we seek to provide our customers with complete pest control that keeps them safe throughout the year. As a locally-owned family business, we believe in treating every customer with fairness and honesty. All of our services are guaranteed and our team of technicians is fully licensed and certified. For more information on how we can help keep your property pest-free, contact us today.
Home Pest Control In Arco, ID
As a family-owned and -operated business, at Falls Pest Service we treat every customer as if they were our own family. To us, this means honest and fair pricing, safe procedures and practices, and always going the extra mile. Our team of technicians is fully certified and licensed, which means that you are always getting the safest, highest level of service around. When you contact us, we begin with a thorough inspection of your property to determine if there's any pest activity present and then we move on to treatments, which we develop with you. We work together with homeowners to create a maintenance schedule that will ensure your home is pest-free no matter the season. In addition to our ongoing pest services, we offer specific treatments for pests like mosquitoes, rodents, cockroaches, and bed bugs. And with guaranteed services, you can rest assured that your problems are being solved. To learn more about keeping your home pest-free, contact us today.
Everything You Need To Know For Total Rodent Control In Your Arco Home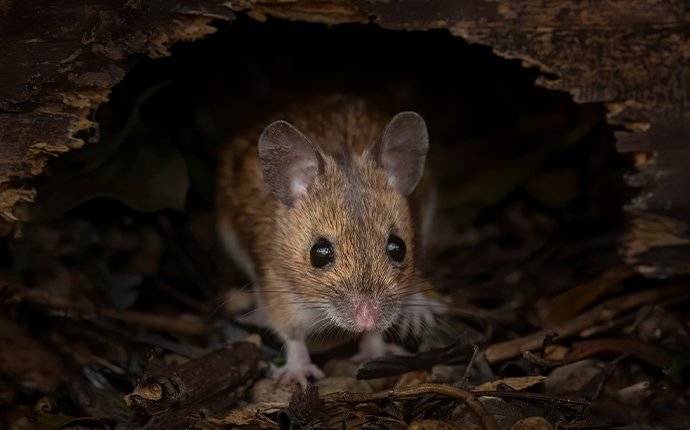 Mice and rats may be small, but they can create big issues that pose health risks as well as threaten the structural integrity of your Arco home. Here are a few of the things that you need to know in order to better protect yourself against rodents:
Make sure that all of the openings, even the smallest ones, around your home are sealed up with steel wool, wire mesh, silicone-based caulk, or sheet metal.

Trim back any overhanging tree branches and hedges.

Inside your home, always make sure that food is stored in airtight containers and never left out uncovered.

Keep the surfaces and floors around your home free from spills and crumbs.

Aim to remove any excess clutter like packing materials and magazines.

It's never too soon to call the professionals! Rodents are pervasive pests that can make your life difficult. To keep rats and mice from moving in, consider bringing in the professionals.
For more information on how we can help keep your home free from rodents or for the safe removal of an active problem, contact Falls Pest Services today.
How To Minimize Mosquito Risks In Arco


A mosquito bite might seem harmless, but don't be fooled — the mosquito is the deadliest pest in the world. The female seeks human blood in order to reproduce and once she's fed, she'll seek cool, moist, and dark places to lay her eggs. But mosquito problems don't have to be the case on your Arco property. Here are a few ways to limit your exposure to mosquitoes and the risks they pose:
Opt for unscented personal products like laundry detergent and hair care.

Limit the amount of time you spend outside at dusk and dawn.

Remove areas of standing water around your property.

Wear light-colored clothing.

Try not to sweat.

Limit the amount of alcohol that you drink.
Don't succumb to the discomfort that mosquitoes in Arco pose; contact Falls Pest Services today for more information on the seasonal mosquito treatments that we offer.
Commercial Pest Control In Arco, ID
Pest problems can threaten your business in more ways than one: health risks, property damage, tarnished reputation, and lost revenue. At Falls Pest Services, we work day and night to prevent pests from becoming a problem in your Arco business. When you work with our team, you'll always receive the most qualified team of licensed and certified technicians, treatments that are safe and effective, and our pest-free guarantee. We customize every step of the process to meet your needs, and when it comes to treatments, you can rest assured that every product and application will meet your industry's standards. We work with businesses like restaurants, property management, banks, hotels, and childcare centers to ensure that they're pest-free all year long. If your business could benefit from ongoing professional commercial pest control, contact Falls Pest Services today for more information.
Request Your Quote
Complete the form below to request your quote from Falls Pest Services.