Total Pest Control In Afton, WY
Afton is a small but vibrant town located near the border between Wyoming and Idaho, so there's no doubt that an immense amount of natural beauty surrounds it. There is Red Top Mountain, Rock Lake Peak, and many other attractions that residents and visitors can easily access. Afton is also home to the world's largest elkhorn arch and a charming downtown that is warm and welcoming. But even paradise has pest problems, which is why Falls Pest Services is here to help.
We are a local family-owned business, so we believe in providing total Lincoln County pest control that we would use in our own homes. Our company is also fully licensed and insured, so when you entrust your home or place of business to our technicians, you can rest assured that you always receive the best care. We promise that each service that we provide will be comprehensive and never cut corners while also being budget conscious and backed by our satisfaction guarantee. For more information on our pest control services, please call us today.
Residential Pest Control In Afton
Keeping pests out of your Afton home can prove difficult for a variety of reasons, but with Lincoln County pest control from Falls Pest Services, that doesn't have to be the case. As a locally owned company, we take our job seriously, which means that we are fully licensed and insured, and we will always take the time to do the job right.
Our service always begins with a complete inspection of your property, both inside and out, so that we can properly identify pests, look for entry points and hot spots, and locate areas of potential issues. From there, we customize a treatment plan to your needs using top-shelf products that are safe for everyone in your household. In order to keep pests away throughout the year, we typically recommend follow-up services. Let our family take care of yours. For more information on our Afton residential pest control offerings and their many benefits, please call us today.
Are These Ants Around My Afton Home Dangerous?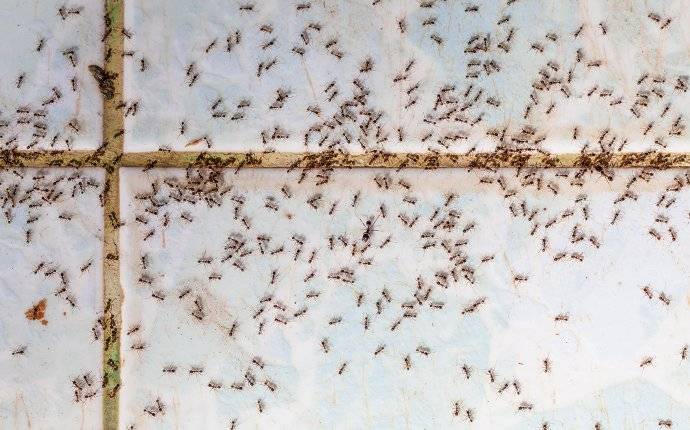 Ants in Afton are a very common issue that can develop around your home, and luckily, many of the species that you'll encounter are relatively harmless. That said, there are several species that are more detrimental to your health and the status of your home. To start, red fire ants can pose a threat to your health because of the stings they deliver. These ants usually live outside, but they may attack you as a group if you startle them. Some side effects they produce include swelling of the face, difficulty breathing, and nausea. Another harmful ant is the carpenter ant, or Camponotus ant, because they will burrow inside the wooden structures of your home and cause damage. They are big, black, and hard to miss. To learn more about ant control in Afton, call Falls Pest Services today.
How To Choose A Bed Bug Exterminator In Afton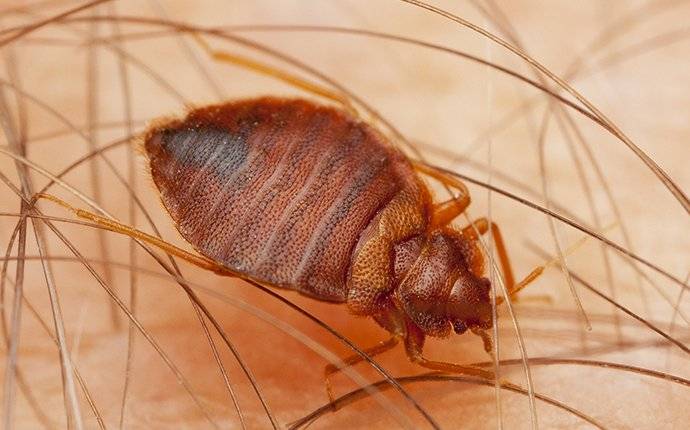 Bed bugs are one of those pests that can be extremely difficult to locate inside of your home, let alone eliminate them. But choosing the right bed bug exterminator in Afton can be difficult. Here are some of the questions that you should ask yourself about the companies you consider:
What is their experience level?
Is their team licensed and insured? Do they offer ongoing education for their technicians?
What are the methods that they use for bed bug elimination? Do they provide room-by-room inspections? Are the methods they employ safe?
Will this company stand by their work and help me achieve full bed bug control?
At Falls Pest Services, we maintain all of the necessary licenses, certifications, and training that are required in order to treat tenacious and specialized pests like bed bugs. We are highly thorough in all of our work and use heat treatments for elimination that are highly effective, very safe, and warrantied for six months. For more information on how Falls Pest Services can eliminate your bed bugs, call us today.
Commercial Pest Control In Afton
Developing a pest problem in your Afton business can mean making your customers uncomfortable, leaving employees exposed to health risks, and potentially having to close your doors. Rather than let that happen, turn to Falls Pest Services for pest control that works. We have decades of combined experience working with area businesses that range from restaurants and hospitality to banks and medical offices. We're able to effectively work across industries because we are fully licensed and insured, and provide our technicians with extensive training. It's also because we custom-tailor each treatment program that we implement. We provide comprehensive coverage from pests, such as rodents, ants, spiders, cockroaches, bed bugs, and mosquitoes. So, no matter what challenges you face or are concerned about, we will address them with a pest-free guarantee. For more information on our commercial pest control services in Afton, please call us today.
Request Your Quote
Complete the form below to request your quote from Falls Pest Services.