Professional Pest Management For Victor, ID Properties
If you're looking for residential or commercial pest control from a local business you can trust, look no further than Falls Pest Services. Whatever pest problems you are facing in Victor, we will create a service plan that fits your requirements, because your satisfaction is our number one goal.
When you choose Falls Pest Services, you know that you are choosing a company that provides all of the following:
Fully licensed technicians

Custom service plans

No long-term contract requirements

Guarantees on all our services
We know that residents of Victor have to deal with pest problems, and we don't want you to do it alone. Falls Pest Services is here to make sure your home and business are safe and pest-free.
Home Pest Control In Victor, ID
As a local, family-owned business, our homes are right next to yours. That means we deal with the same pest problems in our home that you're dealing with in yours. That is why we make it our mission to provide high-quality, affordable pest control for residents of Victor.
Our service always begins with an inspection to identify hot spots, possible entry points, harborage areas, and any active infestations. Based on what we find, our highly trained technicians will use a variety of treatment methods to eliminate pests and provide protection to keep them from coming back. We'll also schedule regular follow-up visits to keep your home free of pests year-round.
All of our treatments are designed to be safe, effective, and affordable. And you can rest assured knowing they all come with our guarantee that if pests come back, so will we, at no additional charge. If you think you have a pest problem or want to develop a plan to keep your home pest-free, call us today for a free estimate.
All The Ways To Control Bed Bugs In Victor Homes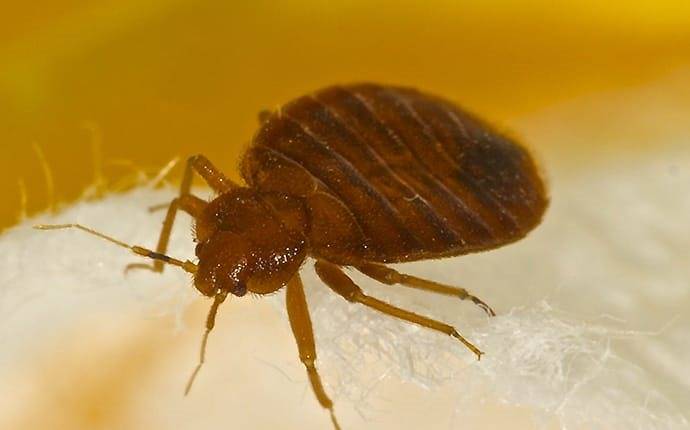 Just the thought of bed bugs can keep you up at night. You may think that bed bugs are only found in cheap motels and on dirty, used mattresses. Unfortunately, bed bugs are a growing problem throughout the United States, even in the cleanest of homes. The good news is, there are some things you can do to keep bed bugs out of your home:
Wash your bedding and your pet's bedding regularly.

Vacuum high traffic areas in your home and business frequently.

Always inspect items you buy from secondhand stores, including clothes and furniture, for signs of bed bugs.

Consider using bed bug covers on your mattress and box spring.

Pay particular attention when traveling. Inspect your mattress and sheets before you sleep and try to avoid placing your clothes or bags on the floor of hotel rooms.
The best option to control bed bugs is to partner with a professional pest control company like Falls Pest Services. We can build a pest control plan for your home that can prevent bed bugs and keep you sleeping soundly at night.
Are The Cockroaches In Victor, ID, Dangerous?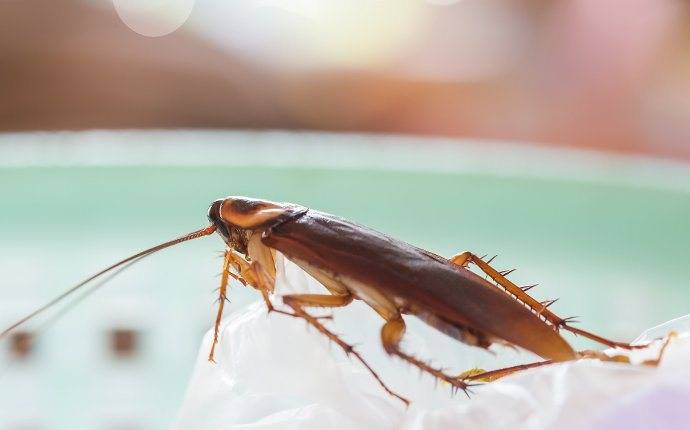 Cockroaches in Victor are not just a disgusting nuisance; these pests can cause major health problems for homeowners who are dealing with an infestation. Cockroaches are known to spread at least 33 types of bacteria, including E. coli and salmonella. They have also been found to spread six different species of parasitic worms, and many other dangerous human pathogens. Their shed skins and feces can also cause allergic reactions, especially in those who are sensitive like young children or the elderly.
If you see a cockroach in your home, there are probably many more hiding just out of sight. Call us today and let us take care of your roach problem and keep your home or business safe from these dangerous pests.
Commercial Pest Control In Victor, ID
As a business owner, you've probably dealt with negative reviews and unhappy customers before. Usually, it's a misunderstanding that's easily resolved, or something else you can work out. But if your business has a pest problem, and one of your customers mentions that in an online review, it can be hard to overcome. Keeping your business's reputation protected from pests is just one of the reasons we take so much pride in our commercial pest control work.
We also know that keeping your business running pest-free is important for the safety of your customers and employees, as well as overall productivity. That is why we treat every commercial pest control situation as a unique case, using different treatments based on pest pressures and what type of business we are servicing.
At Falls Pest Services, we have experience treating many different industries:
Apartments

Retail stores

Medical buildings

Airports

Childcare centers

Retirement homes

Rehabilitation centers

Banks

Hotels
Our wide range of experience means that we have likely dealt with whatever pest problem your business is currently facing. We can develop an individualized pest control plan that fits your needs, stays within your budget, works with your schedule, and is always backed by our guarantee. Let us make sure pests aren't a problem at your business, so you can worry about more important aspects of running your company.
Request Your Quote
Complete the form below to request your quote from Falls Pest Services.