Professional Pest Management For Terreton, ID Properties
Situated amidst the beautiful mountains of Idaho, Terreton is a small rural community that's just a stone's throw from Idaho City. People who live in Terreton get to enjoy a relaxing pace of life while also having premier access to outdoor recreation and city life. The area is fairly mild all year long with a break for a chilly winter, and with very minimal rainfall. This makes enjoying all of the outdoor activities a breeze, however, it also makes an ideal environment for common area pests like termites, bed bugs, and wildlife.
Luckily, there's Falls Pest Services. As a local, family-owned business, we pride ourselves on being able to provide residential and commercial clients alike with only the best pest control solutions. All of our technicians are state-licensed professionals, we offer affordable pricing, and we customize every treatment to fit your specific needs. Contact us today for your free quote.
Home Pest Control In Terreton, ID
As a family-owned business, we believe in treating our residential clients as if they were our own family. That means providing professional service, using only the safest and most effective products, and offering competitive and affordable prices. At Falls Pest Services, we are committed to ensuring that your home remains safe and free from pests, no matter the time of year. We offer both situational and ongoing pest control to meet your needs, whatever they might be. Together, we'll customize a treatment plan that will help you meet all of your pest control needs, and with routine follow-up maintenance, we can ensure that treated pests don't return and that new problems don't pop up. So contact us today for a free, no-hassle estimate and take the first step toward keeping your home pest-free.
How To Minimize Mosquitoes In Your Terreton Backyard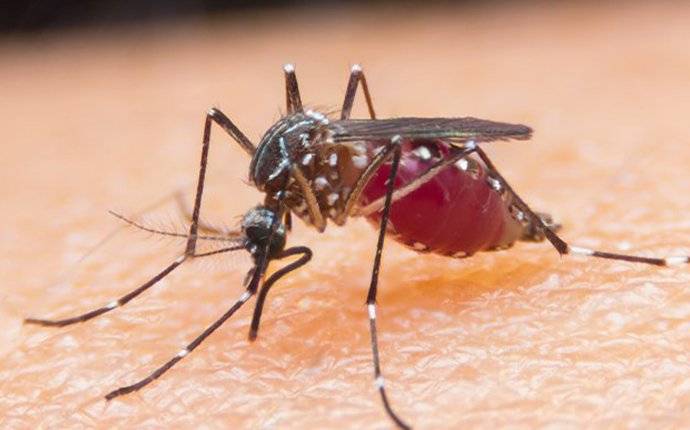 According to the World Health Organization, mosquitoes are the world's deadliest animal due to the pathogens that they spread. They can also make your time spent outside during the summer months miserable, so here are a few tips to minimize mosquitoes in your Terreton backyard:
Remove standing water. Because mosquitoes require areas of still water to lay their eggs, always make sure that places like birdbaths, kiddie pools, and any areas that may collect water are turned over regularly.

Limit your time spent outside. Mosquitoes are most present during dawn and dusk and nearly everything about humans is attractive to them, from the type of blood we have to the scent of our laundry detergent. Either limiting your time outside during these hours or trying to mitigate the factors that might attract mosquitoes is key.

Try the natural route. Plants like citronella, catnip, and basil all contain properties that are naturally repelling to mosquitoes.

Contact the professionals. The most reliable and safest way to keep mosquito populations low on your property is by calling a professional pest control company for monthly treatments during mosquito season.
For the best in mosquito control, contact Falls Pest Services today.
A Guide To House Spider Control For Homeowners In Terreton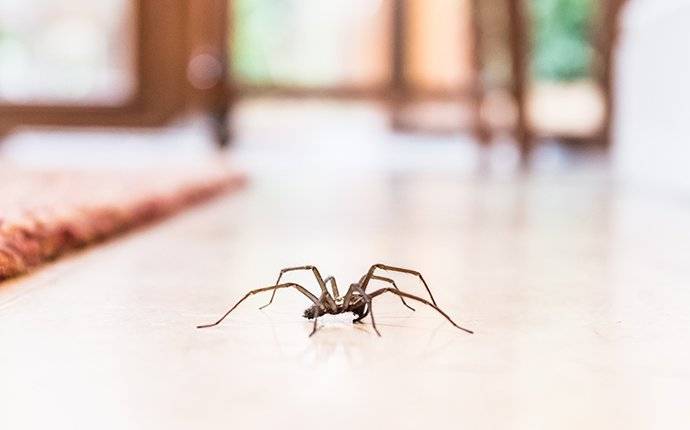 While house spiders don't pose a significant health risk to humans, they are an unwanted, unsightly nuisance in your Terreton home. They are also indicators of other pest problems, as they primarily eat smaller pests like cockroaches, mosquitoes, and flies. Here are a few tips for keeping house spiders — and the pests they eat — out of your home:
Seal everything up. Your home's foundation may have cracks and crevices that look harmless, but the fact is that tiny pests and spiders can easily make their way through these openings. Ensure that every opening has been properly sealed with either caulk or another appropriate sealant, while also using weather stripping and door sweeps around doors and windows.

Keep things clean. Some of the pests that spiders eat are attracted to a messy home, like cockroaches, flies, and ants, for example. Always keep your surfaces clean, store food in airtight containers, and opt for a garbage bin that has a secure lid while also taking out the trash regularly.

Rectify areas of excess moisture. House spiders and other pests flock to any spots in your home providing ample moisture for them to survive. Be sure to fix leaky faucets and pipes, while also not allowing water to pool up around your property, as this attracts pests like mosquitoes.

Contact the pros. Because dealing with spiders usually implies another active infestation, the best thing you can do is call a professional pest control company for complete protection against pests of all kinds.
For the best protection against house spiders and other pests, contact Falls Pest Services today.
Commercial Pest Control In Terreton, ID
When pests problems happen to businesses, the damage they cause can feel insurmountable. But that's why Falls Pest Services is here. We're a small, locally-owned business too, so we're intimately familiar with the needs of our neighbors. Because of our vast experience in the area, we are uniquely poised to work with any industry and develop a customized treatment and service plan to fit your needs. We provide superior customer service, state-licensed professional technicians, and guarantee each of our services. It's our mission to be minimally invasive and provide treatments that actually yield you results. Contact us today for more information on keeping your business pest-free.
Request Your Quote
Complete the form below to request your quote from Falls Pest Services.