Trusted Pest Management In Rigby, Idaho
Known locally as the "birthplace of television," the small town of Rigby, ID, is a community with a lot to be proud of. However, the presence of pest activity makes it difficult to maintain that sense of pride. When pests infest our homes and businesses, not only do we face potential property damage, but the health and safety of everyone in the structure are also compromised. That's why securing effective pest protection is so important.
Falls Pest Services is here to provide you with comprehensive residential and commercial pest control. Since 2017, we've been servicing homes and businesses throughout Jefferson County and the surrounding areas, offering customized pest treatments to address any particular infestation. Our services are affordable, effective, not to mention "bug tested, and mother approved!" Whatever your pest problem, call us today; we're here to help.
Home Pest Control In Rigby, ID
As a local family owned and operated company, we understand the urgency and importance of protecting the ones you love. A pest infestation is a real threat, and homeowners should be wary of the dangers that come with it. Our residential pest control solutions provide you and your family with year-round pest coverage. We guarantee full protection from a variety of common household intruders, such as ants, spiders, stinging insects, mosquitoes, rodents, bed bugs, cockroaches, occasional invaders, fruit flies, and moths.
We bring you customized home service plans that cover the interior and exterior of your home. We address entry points, conducive conditions, potential access points, and the perimeter foundation. We also make helpful suggestions to assist you in keeping your home pest-free all year long. We've serviced over 1,000 local residences, and we're proud of the work that we do. Should pests return, we will come back at no additional cost to re-treat the problem. Reach out to us today to discuss your residential pest control needs.
Three Signs Your Rigby Home Is In Need Of Rodent Control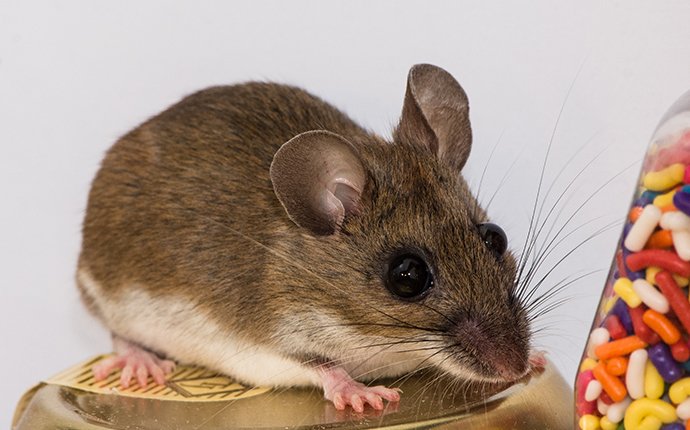 It's upsetting to think that there may be an infestation in your home that you don't know about. When it comes to rodents, homeowners should know the signs of an infestation so that they can address the issue as soon as possible.
Here are three common signs of rodent activity to help you in your detection efforts:
1. Gnawed holes and marks on wood, and indications of chewing on food packaging

2. Marks of rubbing and gnawing where they travel along walls

3. Nesting materials like shredded paper, fabric, dried plant matter
If you suspect rodent activity inside of your Rigby home, the smartest thing you can do is contact the pest professionals. Here at Falls Pest Services, we provide complete rodent control and prevention services that protect your property from rodent infestations all year long. Call us today to get started.
How To Keep Cockroaches Out Of Your Rigby Restaurant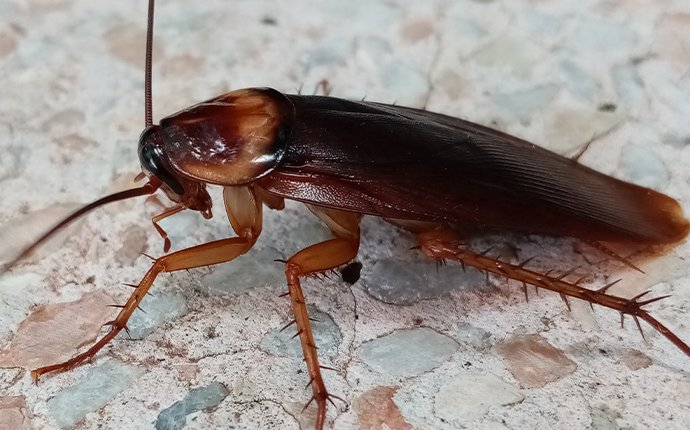 Running a restaurant is a fast-paced job with a lot of moving parts. The presence of cockroaches is a present threat to your establishment, and that's a moving part you don't want to deal with.
If you're going to keep cockroaches out of your restaurant, it's important to prioritize cleanliness, keeping all aspects of your property in good condition.
Proper sanitation is the key to avoiding cockroaches. Why? Well, roaches are drawn to food scraps, moisture, and sources of waste. They gravitate to food sources in your kitchen and considering the quantity of food you have on the premises, it's more likely you'll have a higher number of cockroaches.
The elimination of potential access points is another way to be proactive about deterring cockroach infestations. Block off entry points, seal up cracks and crevices, and repair holes along the foundation and exterior walls.
When it comes down to it, you don't want to deal with a cockroach infestation on your own, which is why we suggest you call on the professionals. Falls Pest Services is proud to offer year-round cockroach control and prevention services you can trust. Contact us to learn more.
Commercial Pest Control In Rigby, ID
To protect your Rigby business from the destructive and dangerous effects of pest infestations, look no further than the licensed, insured team of pest experts at Falls Pest Services. We offer year-round commercial pest control services to a variety of local properties. Some of the businesses we've serviced include property management, restaurants, airports, children centers, retail, medical offices, rehabilitation centers, retirement homes, banks, and hotels.
After finishing a thorough inspection of the property, we determine the best approach to treat the infestation from the inside out. We use liquid applications, dust applications, and granules to give your business preventative protection moving forward. Our follow-up visits are scheduled monthly or quarterly, depending on the issue and the particular nature of your infestation. Call us to get your free service quote, and we'll get started right away.
Request Your Quote
Complete the form below to request your quote from Falls Pest Services.