Reliable Pest Solutions In Pocatello, Idaho
Surrounded by countless miles of national forestland, the beautiful city of Pocatello, ID, is a great place for lovers of the outdoors. There are many hiking trails, biking paths, and beautiful scenes of Mother Nature to enjoy. However, there are also a variety of pest species hanging out around town, which means your Pocatello property is vulnerable to pest infestations. If you're seeking year-round pest protection from the pros, you've come to the right place.
Falls Pest Services is here to offer you complete residential and commercial pest control solutions that you can trust all year long. Since 2017, our family owned and operated team has been servicing properties throughout Bannock County and the surrounding areas, bringing extensive knowledge of quality pest elimination to the table. We guarantee a pest-free environment, and we provide all-season treatments to keep you protected moving forward. Contact us today for your complimentary quote.
Home Pest Control In Pocatello, ID
Protecting your home and your loved ones from harm is the most important thing, and the threat of a pest infestation is a potential danger that must you must address. In order to guard your loved ones and your house from a pest infestation, it's important to reach out to pest professionals. Our residential pest control services address the entire premises, and we offer a variety of treatments to meet your needs.
Having serviced over 1,000 local homes in the area, we have plenty of experience dealing with all kinds of household pest problems. Our home service plans give you complete coverage from a range of common area intruders, such as ants, spiders, stinging insects, mosquitoes, rodents, bed bugs, cockroaches, occasional invaders, fruit flies, and moths. Get in touch with us today to discuss your residential pest control needs.
Three Cockroach Control Methods For Pocatello Homeowners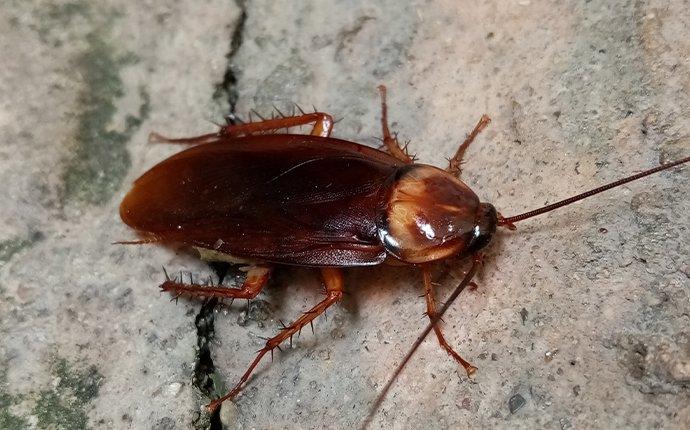 Cockroaches are unsanitary, disease-spreading intruders that seriously compromise the health of you and your loved ones. You'll commonly find them in basements, crawl spaces, utility areas, under bathtubs and in sinks, sewers, and other outdoor areas with moisture.
If you want to be proactive in your efforts to avoid a cockroach infestation, here are three tips to keep in mind:
1. Maintain your landscaping and insert a stone barrier between any mulch and the foundation of your house.

2. Prevent entry by blocking off access points, install weatherstripping around doors and windows, and seal areas around pipes.

3. Regularly vacuum and sweep active areas, wipe down counters, and reduce clutter around your space.
If you think you have cockroaches on your Pocatello property, it's important to contact the Falls Pest Services professionals. We provide complete cockroach control and prevention solutions that help you guard your home and your family against these unsanitary pests. Get in touch with us today for a detailed quote.
How To Keep Bed Bugs Out Of Pocatello Child Care Centers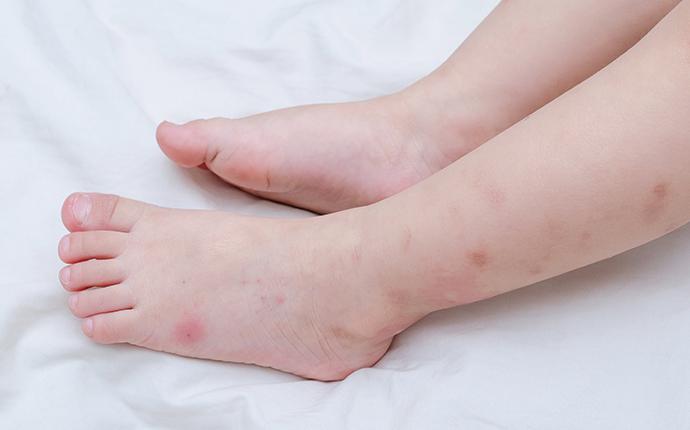 You should avoid bed bugs at all costs, and they are certainly not welcome in your childcare facility. If you run a pre-school, day care, or some other kind of childcare facility, a bed bug infestation is certainly something you want to avoid.
Here are some preventative measures you can take to reduce your chances of getting bed bugs.
Put a protective cover around all mattresses and box springs.
Reduce clutter around your space.
Seal cracks and crevices on or near baseboards, wall voids, and even light sockets.
Steam treat your upholstery to kill off any bed bug activity.
Wash all of your linens, bedding, and clothing in hot water and dry them on high heat.
Bed bug activity is a nightmare, and if you run a childcare facility, there is a certain degree of trust put in your hands. An infestation isn't part of the deal, and it can become a widespread issue that affects everyone on the premises.
The best thing to do is call in the professionals at Falls Pest Services. Reach out to us today to discuss your bed bug control needs.
Commercial Pest Control In Pocatello, ID
If you want to run a successful business, pest infestations just aren't part of the equation. Unfortunately, these unwelcome guests can get into our businesses and wreak havoc in every possible way. That's why we suggest securing ongoing services from the pest experts. Falls Pest Services is proud to provide a variety of businesses with dependable commercial pest control solutions. Some of the properties we service include property management, restaurants, airports, children's centers, retail, medical offices, rehabilitation centers, retirement homes, banks, and hotels.
Our team specializes in bed bug control and general pest control for restaurants and property management. After we determine the scope of the infestation, we'll customize a treatment plan to meet your needs. Some of our treatments include liquid applications, dust applications, and granules. Once we finish our treatment, we'll return quarterly or monthly to follow up. Call us today to learn more about our commercial pest control solutions.
Request Your Quote
Complete the form below to request your quote from Falls Pest Services.