Professional Pest Management For Chubbuck, ID Properties
Located directly north of Pocatello city, the metropolitan area of Chubbuck, Idaho is one of the quaintest and most attractive little towns this side of Bannock County. Chubbuck, Idaho has one of the friendliest populations in the Pocatello statistical area, with a total residential count of around 15,000 people. But don't be fooled by the town's small size: this area has been consistently ranked in the top 20 best places for a career by Forbes Magazine. With landmark buildings such as ON Semiconductors and Idaho State University, this area is truly a gateway to the Northwest.
The weather in Chubbuck, ID is known for being harsh and often very cold. Long winters and fierce temperature changes make it difficult for people to live, work, and play during the winter season. However, these harsh conditions are not enough to dissuade pests, insects, and other wildlife species from bunking down around the buildings we live in. Mosquitoes, spiders, bed bugs, and rodents all are dangerous conspirators against human health and welfare.
At Falls Pest Services, our team is dedicated to making your home or business absolutely pest-free. We serve our Chubbuck, ID neighbors with high quality pest treatments and inspection services, making it our mission to fundamentally alter the war on bugs towards our future. Get in touch with Falls Pest Services today to learn more about how we could best serve you.


Home Pest Control In Chubbuck, ID
From common household pests to tough or specialty insect treatments, the team at Falls Pest Services has been assisting Chubbuck, ID homeowners with pest concerns since our inception in 2017. We currently provide homeowners with protection against many possible pest species, including rodents, bed bugs, cockroaches, mosquitoes, and more. Both prevention, mitigation, and treatment services are available for homeowners all over the area. We also offer the following specialty pest control services:
Bed bug control
Cockroach control
Mosquito control
Rodent control
To learn more about residential pest control plans offered by Falls Pest Services, call our home office right away.
What Chubbuck Residents Ought To Know About Mosquito Control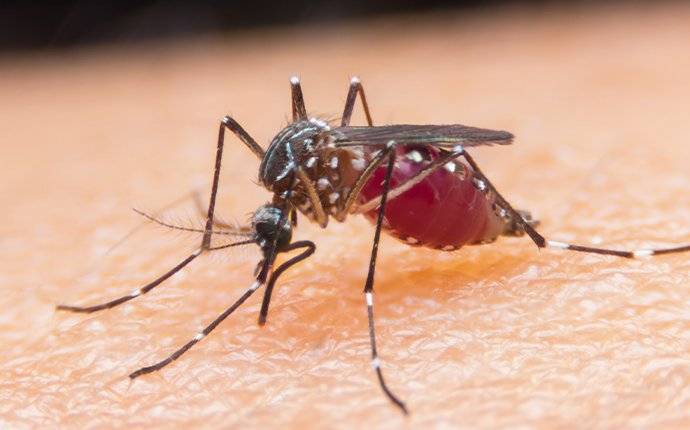 Mosquitoes may be common around Chubbuck, ID homes, and businesses, but this does not and should not make them safe to keep around. In fact, these flying pests are responsible for many types of blood-borne illnesses, many of which will require medical treatment to be corrected. A few of the more serious varieties include:
Dengue Fever
Encephalitis
West Nile Virus
There are hundreds of people in Chubbuck who believe that they could control a mosquito outbreak around their property. However, this sentiment is simply wishful thinking. Not only can a single mosquito bite send you to the hospital, but there is rarely any opportunity to destroy an entire mosquito population using DIY (do it yourself) efforts alone.
Keep your home safe, clean, and healthy by investing in the mosquito abatement programs at Falls Pest Services.
What Brings Spiders To Chubbuck, Idaho Homes?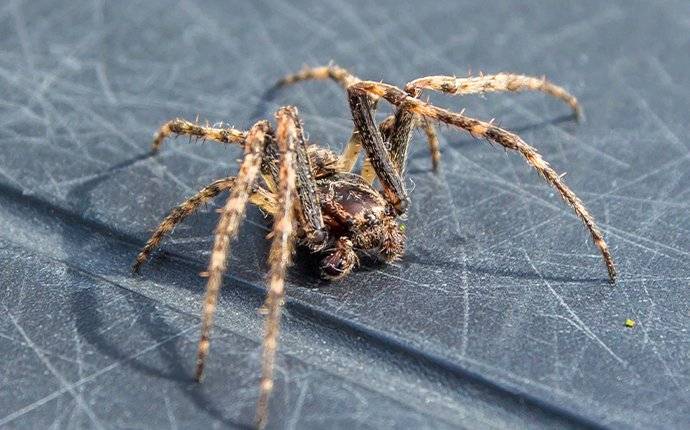 Arguably some of the creepiest and most disturbing pests in the Chubbuck area, spiders are eight-legged nuisances that are universally hated in any residential home. Unlike other types of pests, spiders are not normally a swarming type of insect, and usually prefer to stay outdoors if they can. So why are you experiencing an influx of arachnids around your home or property? Falls Pest Services may have the answer. Some reasons why may be:
1. You are allowing spiders to get indoors via cracks in the walls, gaps in doorways, or fissures around windows.

2. Spiders are following pest prey inside, which may be indicative of a brewing infestation.

3. Arachnids are bedding down for the winter inside your house.
Prepare yourself for a spider-free life by booking a spider inspection from Falls Pest Services now.
Commercial Pest Control In Chubbuck, ID
A pest presence inside of your business has the potential to significantly impact your customer base, your employee safety, and even your overall reputation. Any amount of pest presence can be dangerous in small quantities, so imagine just how much more difficult your situation could be if a full-fledged infestation was brewing inside.
Different types of pest species can affect different types of businesses, and attack industries based upon their goods or services. In the Chubbuck, ID area, the following pests are almost guaranteed to be near your business or property.
Rodents: Rats and mice are common interlopers inside storage facilities and food service buildings.
Cockroaches: These small pests are lovers of commercial kitchens and restaurants all over the town.
Bed Bugs: Appreciative of hotels, motels, and even AirBnBs, bed bugs are serious pests that cause itching and anemia in their victims.
No matter what type of business you own in Chubbuck, ID, the folks at Falls Pest Services can help you reclaim your life. Schedule a home inspection today to get the ball rolling on a customized commercial pest control plan.
Request Your Quote
Complete the form below to request your quote from Falls Pest Services.