Professional Pest Management For Mud Lake, ID Properties
Mud Lake is part of the Idaho Falls statistical area, currently more than 400 residents strong. One of this city's most interesting claims to fame is its 1981 jackrabbit infestation, a subject that made national news. Today, Mud Lake is associated with the 4,500-acre lake that grants its name. Home and business owners of the area enjoy spending time near the water, relaxing with some fishing, boating, or occasional swimming.
Mud Lake, ID is a special place that deserves detailed care and attention, especially from the team at Falls Pest Services. Established in 2017, our pest experts are handpicked to provide the best and most comprehensive pest services in Idaho Falls. From residential and commercial pest management to specialty pest services, we use adaptive programs and quick thinking to ensure your property remains pest-free. It's easy to get in touch with one of our Mud Lake, ID providers. Call, click, or schedule an initial visitation with us today to learn about available pest control options.
Home Pest Control In Mud Lake, ID
If you have residential pests living around your Mud Lake home, you could be at risk for serious side effects. The team behind Falls Pest Services understands the stressors that come from pest presence and strives to deliver quality results and peace of mind with all of our programs.
What's in the Falls Pest Services name? Everything! Our team is prepared to address pests at any stage of infestation and has the skills and experience to make a tangible difference for your property.
Residential pest control plans from Falls Pest Services make it easy, simple, and headache-free to schedule treatments and inspections. Below are just a few of the reasons why homeowners choose our company to keep their families safe:
Free quotes for every service completed
Completely family owned and operated (our clients are like family)
100% warranties for all services rendered
Contract-free program
Award-winning pest program for South Idaho
Submit an online contact form to learn more about our residential pest control program. One of our experts will be in touch with you shortly.
The Most Effective Way To Get Rid Of Bed Bugs In Mud Lake, Idaho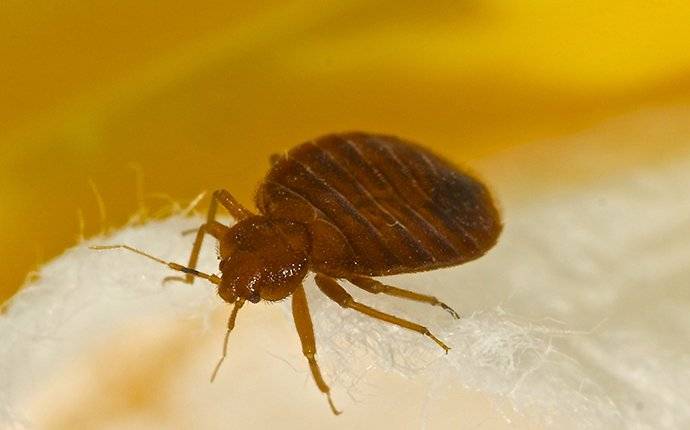 From secondhand appliances to public transportation centers, it's easy to pick up or bring home an accidental bedbug infestation. These pests are experiencing a renaissance, with numbers skyrocketing in cities large and small. Truthfully, these insects can affect residential, commercial, and personal lives in a major way.
Interestingly, many homeowners in the area believe that they can use do-it-yourself (DIY) controls or home remedies to kill bed bugs before they become serious. However, most serious infestations require professional bed bug controls to eliminate. Here's why:
Female bed bugs can lay up to 300 eggs in their lifetimes, exponentially raising the number of pests in your home.
Bed bugs are resistant to many forms of chemicals, including certain over-the-counter sprays.
Bed bugs cause significant health concerns, including anemia, insomnia, and certain secondary infections. If you are not able or willing to address these pests immediately, you could have a serious problem on your hand.
The most effective way to kill bed bugs in Mud Lake is to call the pros at Falls Pest Services. Schedule an initial appointment with us now, or set up a time that works best for you.
Can Essential Oils Keep Mosquitoes From My Mud Lake Property?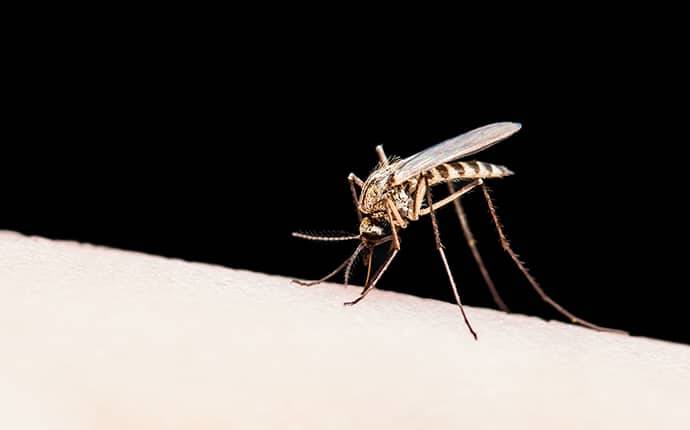 Biting pests like mosquitoes give Mud Lake property owners a lot of grief. Not only do they cause itchy bites and disturbed outdoor activities, but they can significantly impact your health as well. Mosquitoes leave behind many forms of disease and create problematic environments for property owners.
Some Mud Lake property owners believe that mosquitoes can be eliminated with essential oils. While some strong scents help to keep mosquitoes away, they are not a foolproof method of protection. That is why it is important to rely on professional mosquito abatements, particularly from seasoned companies like Falls Pest Services. Here's how our team treats pests in your home:
Backpack foggers are used in mosquito hot spots
We return to your property every 30 days
One time and seasonal treatments are offered (April through September)
Get mosquito relief in Mud Lake fast with Falls Pest Services. Call now for a free estimate.
Commercial Pest Control In Mud Lake, ID
Managing your Mud Lake business is a full-time job. So is controlling pest activity. Take an additional task off your 'to-do' list by investing in a team that cares. Falls Pest Control is an award-winning provider of business pest management in Mud Lake and beyond. There's no pest we can't address and no concern we can't overcome for valued clients.
Falls Pest Control understands that commercial pests are cyclical and may return to your property if not properly addressed. That's why our team provides year-round pest plans that are catered to your unique needs.
We currently serve Mud Lake businesses within the following industries:
Property Management and HOAs
Restaurants and Food Service
Public Transportation
Healthcare Offices and Rehabilitation Centers
Retirement Homes
Banking Facilities
Overnight Lodgings
Do more with your commercial pest control. Falls Pest Control is standing by to take your call, email, or contact form at any time.
Request Your Quote
Complete the form below to request your quote from Falls Pest Services.