Quality Pest Management In Driggs, Idaho
Situated between the Big Hole Mountains and the western front of the Teton Range, the small town of Driggs, ID, embodies the welcoming energy of the Teton Valley. The people are friendly, the properties are beautiful, and there's so much adventure to be had. Unfortunately, there are also pest populations lurking about, looking for somewhere to settle down. These intruders seek sources of food, water, and shelter in our homes and businesses, putting us at risk for infestations.
The best way to protect your Driggs property from a pest infestation is to contact a team of licensed and insured pest experts. Welcome to Falls Pest Services, your local source for dependable residential and commercial pest control services. Since 2017, we've been servicing homes and businesses throughout Teton County and the surrounding areas, working hard to bring our valued customers the comfort and peace of mind that comes with pest-free living. Call us today to discuss your pest control needs.
Home Pest Control In Driggs, ID
If you want to keep pests out of your Driggs home effectively, there's only one way to go: professional pest control services. Falls Pest Services provides reliable residential pest control solutions that local homeowners and their families can feel good about. Our home service plans provide you with complete coverage from a variety of common areas pests, such as ants, spiders, stinging insects, mosquitoes, rodents, bed bugs, cockroaches, occasional invaders, fruit flies, and moths.
We have serviced over 1,000 local homes, bringing extensive knowledge of quality pest elimination to every job we do. Our plans are customizable based on your home and your particular pest situation. We cover the home's interior and exterior, using applications of granules, sprays, and wall injections as needed. Our team is also here to make helpful recommendations to help you keep things pest-free in the future. Contact us today to get your free quote.
Why DIY Bed Bug Control Won't Work For Driggs Homeowners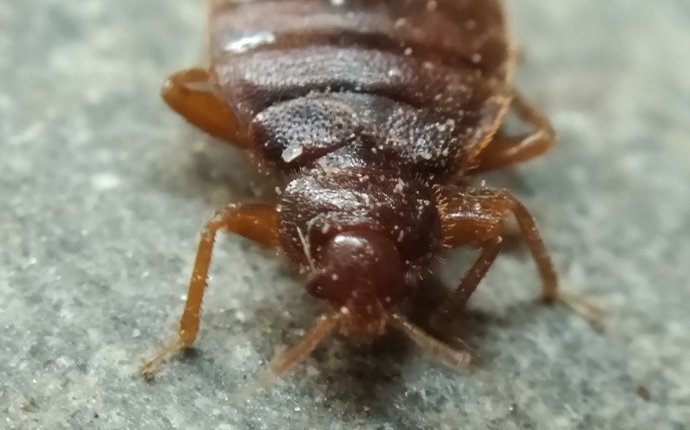 There are a lot of DIY bed bug solutions on the market, and there's a lot of different advice about how to take care of these parasitic pests on your own. However, the truth is that these solutions are not really effective. Your efforts to eliminate them will only intimidate them, causing them to hide for a longer time.
Bed bugs can survive a very long time without feeding, and they'll stay hidden away until they feel the threat has passed. While in hiding, they reproduce, only to emerge in larger numbers down the line. That's why tackling the issue on your own isn't a good idea. Only pest professionals can take care of the problem at large, giving you lasting results you can feel good about.
Contact Falls Pest Services today for all of your bed bug control needs. We offer comprehensive bed bug treatments that bring you thorough protection that DIY solutions just can't give you. Reach out to us today to discuss your bed bug control needs; we're here to help.
What Is Attracting Spiders To My Driggs Home?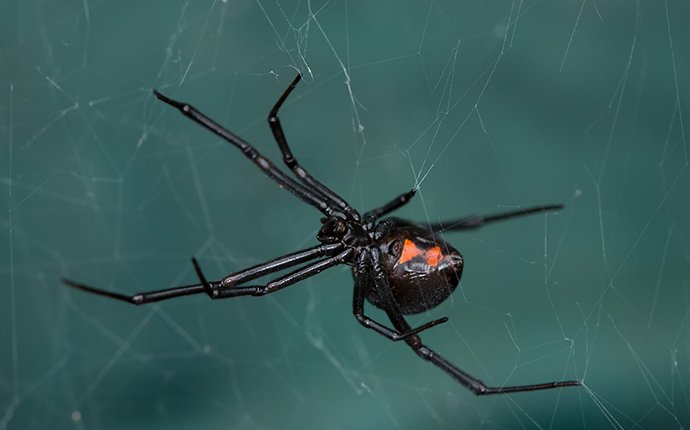 When it comes to spider activity in your Driggs home, there are a lot of attractants to keep in mind. There are a variety of factors that bring spiders into your house, mainly food and shelter.
Since spiders feed on insects, they are drawn to areas with insects. If there are insects in your home, there are likely spiders close behind. Consequentially, anything that attracts insects to your home will also attract spiders. In fact, if you see a lot of spiders, it is probably indicative of a larger insect infestation.
Aside from spiders, there are other things to think about. Some spiders are attracted to moisture, while some like drier environments. One thing they're all drawn to is dark hiding places, such as cracks, crevices, piles of leaves, piles of clothes, empty containers, etc.
If your house is cluttered, spiders will have an easier time finding places to hide. The best way to guard your home against spiders is to reach out to the experts. Call Falls Pest Services today to get started.
Commercial Pest Control In Driggs, ID
Your Driggs business is greatly susceptible to pest infestations, and the only guaranteed way to get the protection you need is to reach out to a team of experienced pest professionals. Here at Falls Pest Services, we protect a variety of facilities from infestations. Our commercial pest solutions cover many types of businesses, including property management, restaurants, airports, children centers, retail, medical offices, rehabilitation centers, retirement homes, banks, and hotels.
Once we determine the nature of your infestation, we'll come up with a customized plan to suit your needs. Our team performs a variety of treatments depending on your business and your pest problem. After we complete the treatment, we'll return quarterly or monthly for follow-up services. Get in touch with us today to learn more about our commercial pest control services.
Request Your Quote
Complete the form below to request your quote from Falls Pest Services.