Total Pest Control In Burley, ID
Burley is a city that is known for its proximity to nature and the friendly disposition of its residents. The city also sits along the scenic Snake River, offers access to very good public schools, and has streets lined with restaurants of many different appetites. And to make Burley even more enticing, it has its own municipal airport. But living in this city isn't without issues like pest problems.
At Falls Pest Services, we provide total pest control in Burley that we customize to our customers' needs. We are committed to our customers' safety as a local, family-owned business. It's our goal to provide swift and efficient service that is value driven as well. We are fully licensed and insured, and all of our work comes with pest-free warranties. Whether you operate a business or have a home of your own, we will find the solution for you. For more information on our services, please call us today.
Residential Pest Control In Burley
Dealing with pests in your Burley home can be very stressful, which is why Falls Pest Services is here to help. We are proud to be a local family business that is dedicated to serving our community. Every service that we provide is designed to be safe, fast-acting, and affordable.
Our residential process starts with a thorough inspection of both the interior and exterior of your property. This allows us to understand how pests are interacting with your property so that we can customize your treatment protocol. Our services are safe for the family, and we perform them regularly to keep pests away without interruption. We also offer targeted services for bed bugs, mosquitoes, and cockroaches, and each of these services is completely guaranteed. To learn more about our residential pest control services in Burley, please call us today.
How To Prevent Ant Infestations In Burley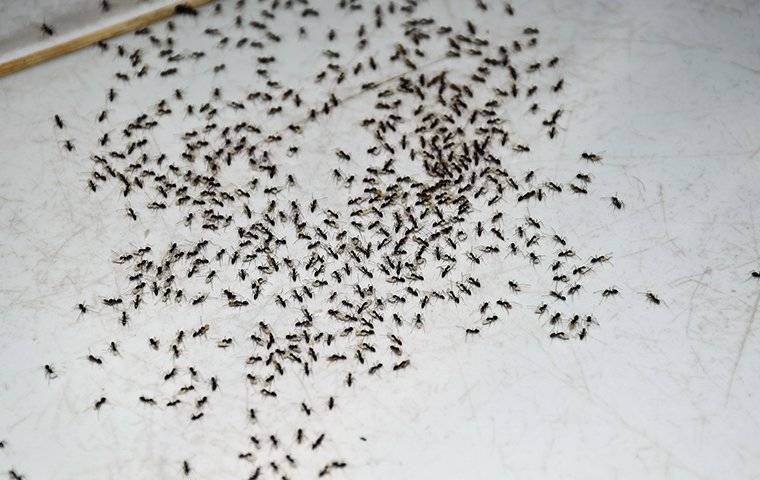 Ants in Burley are one of the most common nuisance pests, but by following these simple yet effective tips, you can protect your property from these pests:
Be thoughtful about cleanliness habits. Ants are lured to food in its many forms, which include crumbs and spills. To prevent ants, rinse out jars before disposing of them, sweep floors regularly, and don't let food residue build up on counters.
Use sealed containers. The most secure way to store food is in airtight containers rather than their original packaging.
Don't forget faucets. Another factor that can attract ants is water, so shut off faucets entirely after using them, keep gutters flowing, and fix drainage issues.
Seal off entry points. It's important to close off even the smallest of openings to keep ants from getting inside. Materials such as liquid foam and silicone caulk are particularly useful here. Weatherstripping can also be helpful when placed around loose doors and windows.
Hire a pro. The most reliable way to prevent ant problems is with professional services. This work can eliminate active infestations while also creating a barrier against new ants.
For more information on ant control, call Falls Pest Services today.
Mosquito Control Tips For Burley Property Owners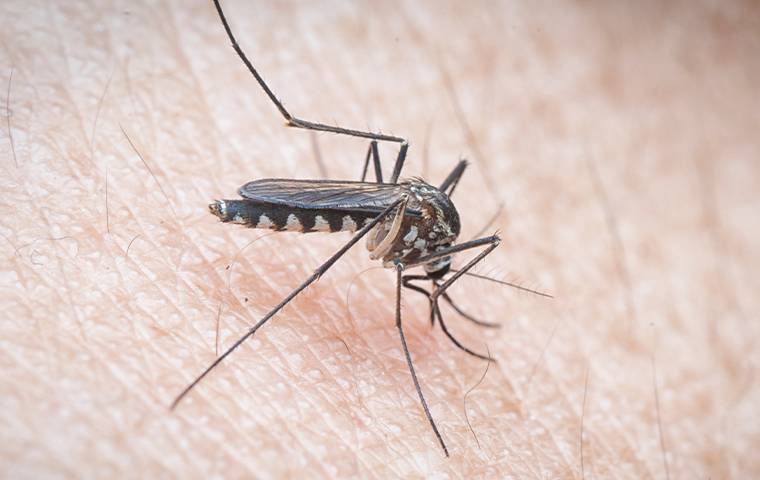 Rather than have mosquitoes needlessly flock to Burley homes and businesses year after year, local property owners should try the following tips:
Deal with moisture. Mosquitoes lay their eggs in still water, so it's important to make sure that water doesn't collect in flower pots, tires, or anything else that's in a yard.
Consider landscaping. To further eliminate mosquito attraction, declutter the yard by raking leaves and disposing of fallen branches or twigs.
Limit human attraction. Because mosquitoes are in search of human blood, it's important to make people as unappealing as possible. To do this, people should consider applying an EPA-approved topical repellent, wearing light-colored clothing, and avoiding the use of scented hygiene products.
Work with a pro. By enlisting the help of a pest professional, residents can benefit from the highest quality products as well as routine visits to monitor mosquito populations.
For more information on seasonal mosquito control in Burley, call Falls Pest Services today.
Commercial Pest Control In Burley
At Falls Pest Services, we provide detailed and reliable pest control that is designed to keep your Burley business pest-free. We are a locally owned family business that staffs only the most qualified technicians. This combination ensures that you always receive the best level of care. We also strive to be affordable, never make our customers sign contracts, and always provide free quotes.
When you partner with us, you will also benefit from completely customized services that can address targeted pests like bed bugs as well as routine invaders like ants and spiders. We even customize your maintenance schedule so that you can be pest-free without disruption. And we provide a warranty on all of our work so that you can have total peace of mind. For more information on Burley commercial pest control and how it can benefit your bottom line, please call us today.
Request Your Quote
Complete the form below to request your quote from Falls Pest Services.