Tips To Completely Get Rid Of Roaches Inside Your Pocatello Home 
December 15, 2022
Your home is supposed to be a stress-free place where you can unwind, so a pest infestation in your Pocatello home can put a serious damper on your relaxation. Cockroaches can be an especially worrisome problem, as they can introduce diseases to your property and are a real pain to get rid of. Rather than burst your domestic bubble, partner with pest control experts in Pocatello today by contacting Falls Pest Services.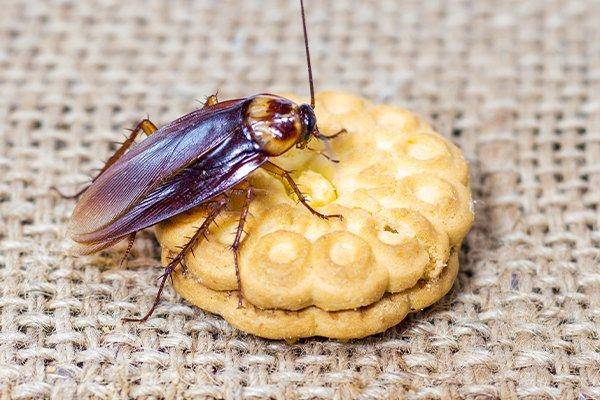 Commons Species Of Cockroach Found In Pocatello
We're all familiar with the expression, "Know your enemy." Just as in warfare or speech debates, it helps to know what pests are common in your area if you're ever going to beat them. As such, we're providing this helpful list of the most common species of cockroaches found in Idaho.
German cockroaches: No, they don't wear lederhosen or yodel on mountaintops. Instead, these cockroaches get their name from the area of Europe where they originated. Despite the name, they are common worldwide, even in the United States.

Brown-banded cockroaches: As the name suggests, these cockroaches can be identified by the brown rings found around their bodies. They tend to be a bit smaller than other species, allowing them to hide even more effectively than your average roach.

American cockroaches: These can be told apart from their "German" counterparts by looking for the distinctive figure-8 shape right behind their heads.
At Falls Pest Services, we can eliminate and prevent all of these kinds of bugs and more with our safe and effective treatments. Contact us today to get a free estimate on our services.
Why A Cockroach Infestation Is Considered Dangerous
How much harm could one little bug do? Where cockroaches are concerned, the answer is, unfortunately, "a whole lot."
Roaches are known to carry diseases like salmonella and plague. They can also damage your property, either by chewing through wallpaper or insulation or by leaving oily stains behind from their greasy bodies. They can also urinate and defecate on your floors, walls, and belongings.
To make matters worse, cockroaches are incredibly tough to kill. They can survive underwater for up to 20 minutes, flatten their bodies to survive being squished, and lay dozens of eggs to help proliferate their numbers. All of this demonstrates why you need to turn to the experts for proper cockroach control in Pocatello. Let Falls Pest Services protect your home today.
Five Simple Yet Effective Cockroach Prevention Tips
Rather than react to a cockroach infestation in your home, get started on these proven prevention steps to keep roaches from invading in the first place:
Food: Cockroaches have sensitive antennae that can detect traces of food anywhere in your home. That's why regular deep cleaning and proper food storage are both key prevention steps.

Moisture: Like many other pests, roaches are attracted to areas with lots of moisture. Keeping your house ventilated, your plumbing maintained, and spills quickly managed are all important control measures.

Cracks: Because they can flatten their bodies, there's really no crack that's too small for a cockroach to squeeze through. Inspect your home's exterior for access points and repair them quickly.

Inspections: It's always better to get a trained pair of eyes on a problem. So, to make sure your home is truly pest-free, contact the professionals for a thorough inspection, so you're never caught off guard.
We can advise you on the proper methods you need to deal with all of these factors, so contact Falls Pest Services today.
Call The Professionals For Total Cockroach Elimination For Your Home
At Falls Pest Services, we provide free quotes for whatever services you need. We also back all of our treatments with a pest-free guarantee – meaning that if we don't completely eliminate or prevent pests in your home, we re-treat your property at no extra cost. We also always follow up with you after our services to make sure you're totally satisfied. So, get cockroach control you can count on by contacting Falls Pest Services today.
Previous
Next