Complete Pest Management In Ashton, Idaho
The city of Ashton, ID, is a local treasure surrounded by nature's scenic beauty. There's so much to do and see here in Ashton, so it makes sense why we get visitors all year round. However, some of these visitors aren't what you may have in mind. Local pest activity is a reality that Ashton property owners must be conscious of all year long, and in order to protect your home or business from an infestation, the best thing to do is get help from the pest professionals.
Falls Pest Services is here for you. Our family owned and operated company has been providing customized residential and commercial pest solutions to the local community since 2017. Our licensed and insured pest technicians have extensive knowledge about the ins and outs of quality pest elimination, and all of our services are "bug tested, and mother approved!" Reach out to us today to get your free quote, and we'll get started right away. There's no time to waste when it comes to securing comprehensive pest protection.
Home Pest Control In Ashton, ID
Your Ashton home is vulnerable to pest infestations, which puts you and your family in harm's way. The best way to protect yourself is to seek out professional pest control solutions. We are proud to offer complete home pest control services to homeowners throughout Fremont County and the surrounding areas.
We have serviced over 1,000 local residences, bringing homeowners the thorough pest protection they deserve. Our team of pest experts works hard to bring you and your loved ones the comfort and peace of mind that comes with pest-free living. Our pest-free guarantee means we'll come back at no additional charge should pests return. Whatever your pest problem, we are here to face it with you, so give us a call today to set up your detailed inspection.
What Ashton Business Owners Ought To Know About Cockroach Control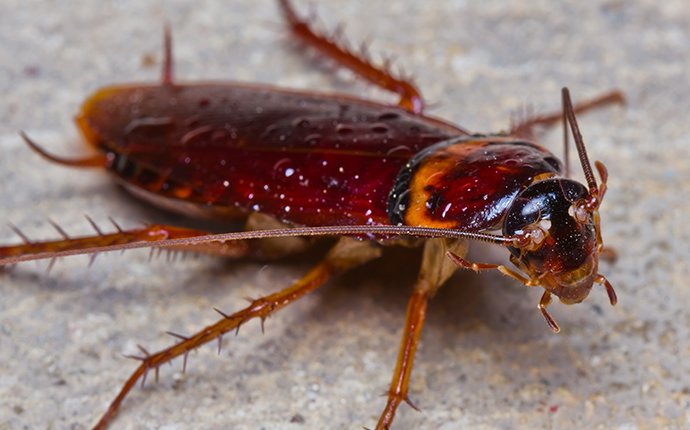 When cockroaches infest a commercial building, they cause wide-spread contamination, putting your business in jeopardy. Why? Well, cockroaches leave saliva, feces, shed skins, and excrement everywhere they go. Their droppings contaminate the premises and the insulation, causing allergens and pathogens that can lead to a variety of illnesses.
Some of the most common conditions resulting from cockroach-related contamination include asthma, stomach sickness, viral diseases, dysentery, cholera, leprosy, and parasitic worms. The health consequences can be devastating, which is why it's crucial to consider your cockroach control needs.
Your best approach for controlling cockroach activity is regular services from the pest professionals. Falls Pest Services provides complete detection, extermination, and prevention of cockroach infestations, and we're here to protect you all year long.
Contact us today for more information, and we'll get started right away.
What Are Earwigs & How Do They Get Into Ashton Homes?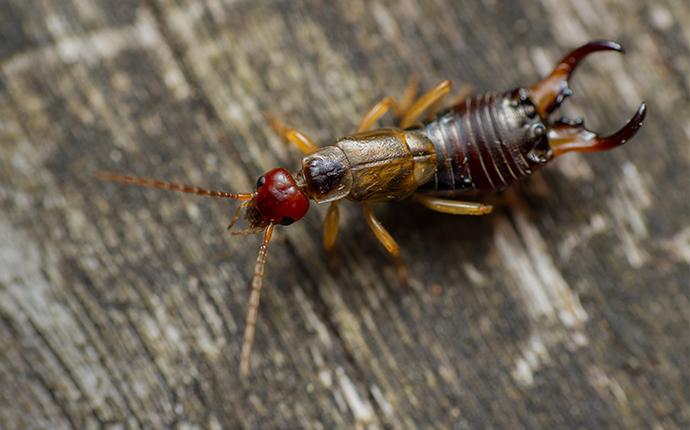 Earwigs are small insects that are attracted to moisture. There are 22 species of earwigs in the United States; about four or five of them are household earwigs that you may find around your Ashton home. Now that you know what they are, you may be wondering how they got into your home.
Well, earwigs are moisture pests meaning they need moisture to survive. They're often attracted to mold, moisture damage, or rotting and damaged wood around your property. They gravitate to humid places that are dark and damp. You can usually find them under rocks, piles of decaying matter or lawn debris, bags of dirt, fertilizer, mulch, and in tree holes.
With this in mind, you should know that if you discover earwigs around your home, it could indicate a larger moisture problem that you need to address.
While it's nice to know that earwigs pose no real health threat to human beings, they're still unwelcome in our homes. Contact Falls Pest Services today for quality earwig control and prevention services all year long.
Commercial Pest Control In Ashton, ID
Owning a business is a ton of work; trust us, we know. But, when pests enter the picture, things become unmanageable. These intruders can have many detrimental consequences for your business and all those inside the premises, which is why we recommend professional pest control services. Our commercial pest solutions cover a broad range of businesses from infestations, some of which include property management, restaurants, airports, children's centers, retail, medical offices, rehabilitation centers, retirement homes, banks, and hotels.
After completing a thorough inspection of the premises, we'll strategically develop the right treatment plan for you. Customer service is our top priority, and we work hard to personalize our ongoing services based upon your business. With affordable rates and completely customized service plans, Fall Pest Services is the way to go. Contact us today to discuss your commercial pest control needs. We're here to help you, so don't hesitate to give us a call.
Request Your Quote
Complete the form below to request your quote from Falls Pest Services.